Your Ultimate Guide to 10 of the Best Wineries to Visit in Napa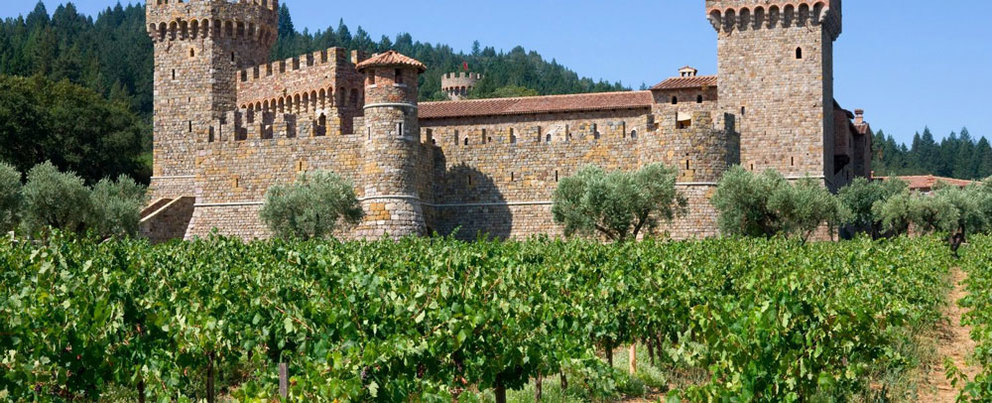 Napa Valley is known for its world-class wineries and vineyards. Barrel tastings, charcuterie experiences, and vineyard tours are just a few favorite wine-related activities to enjoy. During your stay with The Wine Country Inn & Cottages, we want you to discover the best flavors that Napa Valley has to offer. That's why we've compiled a list of 10 of our favorite wineries to visit in Napa during your stay. We encourage our visitors to engage in the rich culinary and wine heritage that Napa Valley is known for. Begin from our list, and then branch out and explore even more of the best wineries to visit in Napa Valley.
Discover more wineries and other local attractions near The Wine Country Inn & Cottages when you read our Wine Tasting Experiences Guide. It features a list of even more of the best wineries to visit in Napa.
10 of the Best Wineries to Visit in Napa
Duckhorn Vineyards
Topping the list of best wineries to visit in Napa is Duckhorn Vineyards. Visit the traditionally designed Estate House and stroll the beautifully groomed gardens or browse the impressive wine library. Enjoy a charcuterie pairing plate with artisanal selections and marvel at the unique waterfowl collection. A unique temperature-controlled aboveground cellar is just one of the many dazzling features at Duckhorn Vineyards.
Freemark Abbey
Established in 1886, Freemark Abbey has a rich heritage in Napa Valley. Sip timeless Napa cabernets paired with delightful daily tastings. Enjoy the full yakitori restaurant Two Birds One Stone for signature poultry dishes and a hearty bounty of unmatchable wine.
Trinchero
Representing a family's journey across seven stories decades in the Napa Valley, Trinchero tells of modest beginnings, a pioneering spirit, and a passionate innovation. Engage in a variety of tasting experiences during your visit. The Heritage Collection and Single Vineyard Collection are both superb tastings featuring four signature wines. A featured flight is another great option, including a selection of four hand-selected wines that rotate monthly. For even more engaging experiences, try The Art of Oak barrel tasting or Taste of Terroir winery tour.
Joseph Phelps Vineyards
Another one of the best wineries to visit in Napa is Joseph Phelps Vineyards in St. Helena. Here, you can enjoy a terrace tasting overlooking the estate vineyards. You can also experience other exceptional wine tastings with a variety of topics. Learn about insignia blending, barrel aging, wine aromas, and more.
Spottswoode
The family wine estate of Spottswoode also makes our list of best wineries to visit in Napa. Featuring some of the best Napa wines, Spottswoode has been growing estate grapes since 1972. In pursuit of perfecting an elegant, balanced, and age-worthy style, Spottswoode offers delectable and authentic organic blends on beautiful grounds.
Del Dotto
Lap up the lavish lifestyle at the Del Dotto Estate Winery & Caves. The St. Helena Venetian estate features a 350-foot wine cave, carved in 1885. This hand-dug cave and winery is one of only six in existence with red wines stored in this historic cavern. Cave-aged wines prove to be more voluptuous and opulent, giving your taste buds an exclusive experience.
Cakebread Cellars
Known for its Chardonnay and Sauvignon Blanc, Cakebread Cellars is one of the best wineries to visit in Napa. Enjoy a basic red or white wine tasting, wine and food pairing, or in-depth educational tour and tasting at this winery. Second generation winemakers create a successful venture in this world-class vineyard and winery.
Far Niente Winery
Explore the estate, gardens, and caves at the exquisite Far Niente Winery. One of the best wineries to visit in Napa Valley, Far Niente features winemaking in its highest form. Tours begin with a walk through the historic, tri-level winery built into the surrounding hillside. From there, you will get to see the magnificent 40,000-square-foot wine aging caves before indulging in a tasting.
Silver Oak Cellars
Located between the Silverado Trail and the town of Oakville, Silver Oak Cellars was founded from a dairy barn in 1972. Since inception, it has evolved into a modern, state-of-the-art winery featuring an iconic water tower and glass house library. The cellars also feature an American Oak barrel chai and History Gallery with memorabilia from the original winery.
Castello di Amorosa
One of the most extravagant and beautiful wineries in Napa is Castello di Amorosa. This authentically architectured 13th-century Tuscan castle and winery boasts an unparalleled atmosphere. Enjoy a tasting and guided tour of this incredible castle during your visit. Other tasting and pairing options include a royal food and wine pairing and ultimate connoisseur experience.
Make The Wine Country Inn & Cottages Your Napa Valley Resort
The Wine Country Inn & Cottages is your perfect retreat in St. Helena. Enjoy lush views of both mountains and vineyards from your private
Wine Country Cottage
. Our high-quality bedding and king-size beds provide the ultimate extravagance and comfort during your stay. Create your own unique
Wine Country Experience
for unforgettable memories!