Your Ultimate Guide to Northern California Wine Country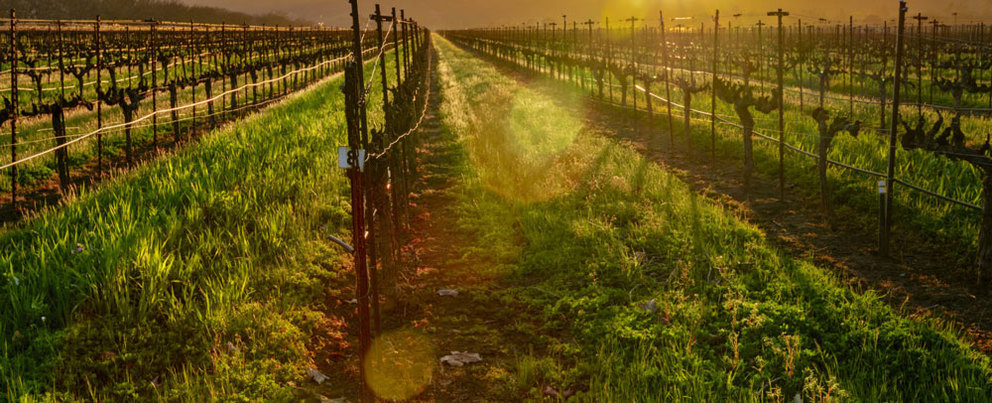 Napa Valley is full of some exquisite towns, and our very own St. Helena is one of these. Located in northern Napa County, St. Helena is a favorite destination for wine tasting, sightseeing, and relaxing. Whether you're looking for a romantic winery, culinary gem, or enriching art experience, you will find it here in St. Helena. Northern California Wine Country also features a few other notable towns. These include Calistoga, Deer Park, Pope Valley, and Aetna Springs, among others. Discover more about Northern California Wine Country and what it has to offer!
For more information on Northern California Wine Country, read our Things to Do List. It features a variety of activities and attractions in St. Helena and beyond for you to enjoy during your Napa Valley getaway.
Your Guide to Northern California Wine Country
A
Northern California Wine Country map
includes beautiful Napa Valley as a prominent location, and St. Helena is a wonderful ultimate destination for Wine Country vacations. When you stay at our magnificent St. Helena resort, you will discover the ultimate bliss that our beautiful region has to offer.
The Wine Country Inn & Cottages
is a truly unique property in a gorgeous setting, featuring sublime vineyard and mountain views. Discover our ultimate retreat in the heart of Northern California Wine Country, and then learn about all of the nearby attractions!
Wineries
There are some beautiful
wineries in Northern California Wine Country
, including many right here in St. Helena. Our beautiful region is known for its world-class wineries and sprawling vineyards, so you are sure to receive the best of the best during your Wine Country California tours and tastings. Here are just a couple that make our list of top 10 wineries in California!
Duckhorn Vineyards
Duckhorn Vineyards
in Napa Valley is a luxurious destination, featuring an estate house where you can participate in wine tastings, a gorgeous garden for taking a stroll, an impressive waterfowl collection, and a unique wine library in a temperature-controlled aboveground cellar. Just a one minute drive or seven minute walk away from The Wine Country Inn & Cottages, Duckhorn Vineyards is an ideal local winery to enjoy a portfolio tasting in Northern California Wine Country.
Castello di Amorosa
Napa Valley has many wineries but none quite like
Castello Di Amorosa
. At this one-of-a-kind Tuscan castle, you will experience true royal luxury. Discover gorgeous vineyards, the authentically-built massive castle, and exclusive Italian-style wines when you visit this marvel. Lavish wine tasting tours will take you throughout the 121,000-square-foot castle and its 107 rooms. You can discover four underground levels and 24,000 square feet of caves for barrel aging as well as the expansive vineyards of the 83-acre property!
Restaurants
Known for its exquisite palate, Northern California Wine Country offers a variety of delectable restaurants that blend taste with presentation and atmosphere. Though wine may be the star, cuisine is not close behind. In fact, St. Helena is home to the prestigious
Culinary Institute of America
and many chefs that rise to the highest caliber! Here are some restaurants you simply must dine at during your Napa Valley stay.
PRESS St. Helena
The goals of
PRESS St. Helena
are simple: to provide the finest plates in a beautiful atmosphere. With a comfortable vineyard setting with indoor and outdoor seating with large fireplaces, the cozy atmosphere is warm and inviting. Twin wine towers, revealing an extensive
Napa Valley-only wine collection
, frame a handcrafted walnut bar. Wood-fired rotisserie chicken and locally raised lamb and pork pair delectably with a glass of the finest red wines the area has to offer. Meanwhile, white wines pair with fresh fish and seafood, offering high notes to Chardonnay and Pinot Grigio lovers.
Cindy's Backstreet Kitchen
Northern California Wine Country is also the host of
Cindy's Backstreet Kitchen
, which is a blend of a supper club and speakeasy. This upscale neighborhood hang-out and eatery first opened in 2003 with made-from-scratch, high-quality menu items. A brick patio with alfresco dining is shaded by a 100-year-old fig tree. Meanwhile, the kitchen's wood-burning oven warms things up. The zinc top bar and cozy banquettes are ideal for grabbing a drink with friends, while the dark checkerboard stained floors add some drama to the downstairs dining room.
Arts & Culture
During your stay at
The Wine Country Inn & Cottages
, you will be surrounded by some gorgeous Northern California Wine Country vineyards and restaurants. However, there is much more culture and art to explore in the area. Indulge in your artistic side by exploring some local galleries!
Christopher Hill Gallery
When visiting the
Christopher Hill Gallery
, you will have the pleasure of viewing the work of around 25 magnificent artists. The media is primarily paint, though the different styles are quite varied. These artists have practiced a wide diversity of schools of art from the 20th and early 21st centuries, so you will get quite the spectrum. With brick interior walls and a variety of painting styles and perspectives, this St. Helena art gallery is a wonderful place to spend your morning or afternoon. Take a break from
winery tours
and
bike rides
through the vineyards to indulge in some artwork!
Stay at Our Northern California Wine Country Inn & Cottages
When visiting Northern California Wine Country, you should immerse yourself entirely into the mindset and atmosphere so as to receive the best experience possible. Staying at
The Wine Country Inn & Cottages
will provide an authentic Napa Valley retreat with stunning vineyard and mountain views and the best modern luxuries. Sink into deep relaxation with a
couple's massage
or soak up some sun while lounging by our
outdoor pool
. Then, explore your glorious surroundings as outlined above!