Why You Need to Visit the Christopher Hill Gallery
August 31st, 2017
Arts & Culture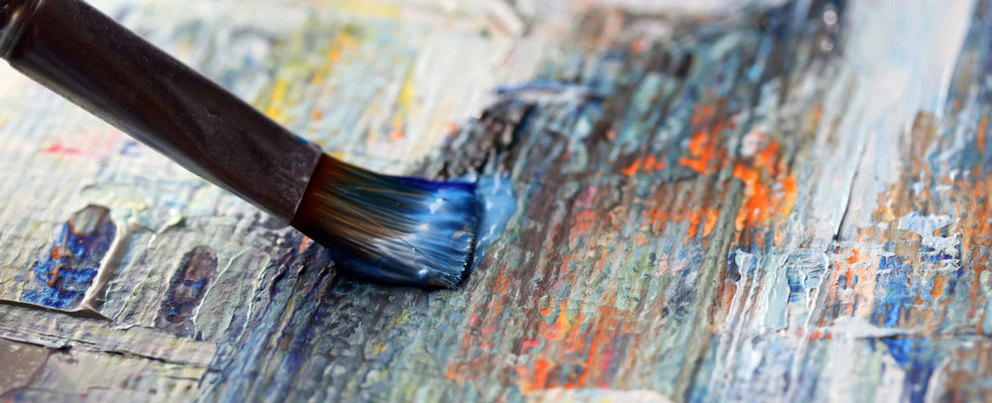 During your stay at The Wine Country Inn & Cottages, you will be surrounded by some gorgeous Napa Valley vineyards and wineries. However, there is much more culture and art to explore in the area. Indulge in your artistic side by exploring The Christopher Hill Gallery. With brick interior walls and a variety of painting styles and perspectives, this St. Helena art gallery is a wonderful place to spend your morning or afternoon. Take a break from winery tours and bike rides through the vineyards to indulge in some artwork. You won't be disappointed with the variety of styles and schools of art that await your gaze. Here are just a few reasons for visiting the Christopher Hill Gallery!
The Basics
The Christopher Hill Gallery, now in its 14th year, is Napa Valley's longest solely owned contemporary fine art destination. This gallery is an acclaimed place for a discerning approach to original art, with a top-notch roster of both popular and emerging artists. These artists are national, international, and regional, and their art can be viewed within two gallery settings in
Napa Valley
and
Sonoma
. When planning your visit to the Christopher Hill Gallery, be aware of its hours, which are between 10:30 to 5:30 from Wednesday through Monday. The gallery is not open on Tuesdays.
Christopher Hill Gallery Art
When visiting the Christopher Hill Gallery, you will have the pleasure of viewing the work of around 25 magnificent artists. The media is primarily paint, though the different styles are quite varied. These artists have practiced a wide diversity of schools of art from the 20th and early 21st centuries, so you will get quite the spectrum.
Christopher Hill Gallery Artists
Aiden Kringen
creates beautiful, jagged portraits with acrylics. Meanwhile, Norman Foster paints muted, wintry landscapes in oils. Things become bright and animated with Mario Garcia Miro's Spanish and hyper-realism, yet Aaron
Johnson's
chrome-soaked automobile art offers a vintage perspective on canvas.
At the Christopher Hill Gallery, you can also find some rainbow abstractions in oil along with mixed media on paper from John Wentz. A really unique take on ordinary scenes comes alive in Federico Arcuri's black and white oils, which look like distorted photographs. Hans Joerg Fuerpass then offers a take on primal symbols confronted with modern elements and placed within relationship of one another. Jafet Blanch is another featured artist, whose implicitly depicts hidden elements usually missed by a cursory glance in soft colored requiems.
2016 Show Schedule
September 10-11: Snodgrass – Paige – Monty Monty
October 8-9: Kringen – Crandall-Bear – Liebenthal
November 12-13: Kroner – Miura – Rafferty
Stay at The Wine Country Inn & Cottages
After perusing some unique artwork at the Christopher Hill Gallery, come back to
The Wine Country Inn & Cottages
for a relaxing getaway. Enjoy beautiful vineyard views along with luxurious accommodations during your stay. Amenities include a bountiful breakfast each morning to start off your day right. Soak up some wonderful memories and let us make your vacation the best it can possibly be! For more to see and do in Napa Valley, download our free vacation guide!