Why You Need to Experience These Thomas Keller Restaurants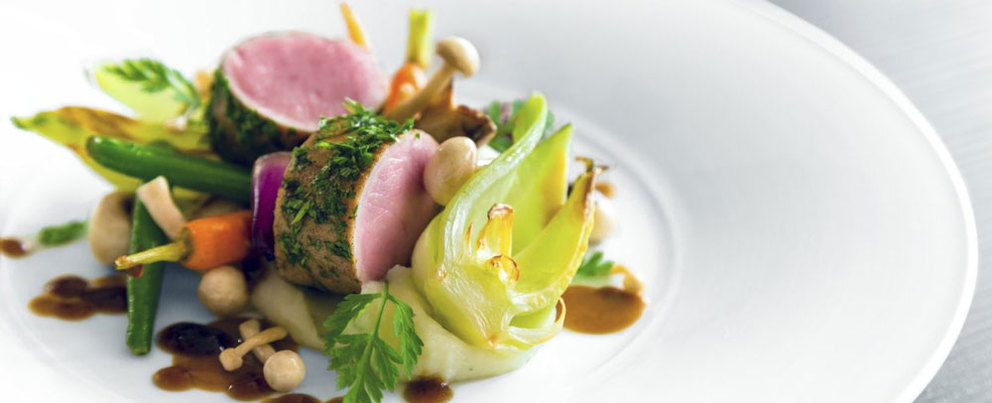 Napa Valley is home to an exquisite culinary scene. With world-renowned restaurants and wineries, your palate will be treated to simply the best during your stay. Wine Country may be most known for its Cabernet Sauvignons and stunning vineyard scenes, but the restaurant community is also thriving. Discover some fine dining restaurants featuring talented chefs that arrive from around the world to cook in Napa. One of the most famous chefs and restaurateurs in Napa Valley is Thomas Keller. Thomas Keller Restaurants reach far and wide, from Napa Valley to New York to Las Vegas to Beverly Hills. These restaurants are known for creative plates and unmatchable flavors. Get ready to dine at one of these Thomas Keller Restaurants in Napa Valley!
Find out more about the superb culinary community near Wine Country Inn & Cottages when you read our Napa Valley Dining Guide. It's full of the best recommendations for fine dining, such as Thomas Keller Restaurants, that will provide delicious food along with an unforgettable experience.
Discover the Story of Thomas Keller
Thomas Keller has created a culinary standard with his brand. Thomas Keller Restaurants provide exceptionally high-quality food and a mission of innovation and consistent improvement. These qualities come from Keller himself, who is the first and only American-born chef to hold multiple three-star ratings from the prestigious Michelin Guide. He has received even more
accolades
, including Chevalier of the French Legion of Honor and the
Culinary Institute of America's
Chef of the Year.
After beginning an early culinary career and traveling to France, Keller opened his first restaurant in New York City and then moved westward to California. In 1994, he took ownership of The French Laundry in Yountville and garnered worldwide acclaim. From there, he expanded his restaurant interests, opening French bistro Bouchon just four years later and then Bouchon Bakery another five years later. He expanded his pursuits to other geographical locations, keep his quality at the same superb level as he has grown. In 2013, he opened his first kitchen retail store.
Dine at These Thomas Keller Restaurants in Napa Valley
The French Laundry
The French Laundry is the first Napa restaurant of which Keller took ownership. Featuring ever-shifting daily menus, this fine choice of Thomas Keller Restaurants has never repeated a single ingredient throughout a meal. An element of surprise is key in delivering unique flavors presented in a series of small courses.
Bouchon Bistro
Bouchon Bistro in Yountville was the next step in the establishment of Thomas Keller Restaurants as a world-renowned brand. This French bistro features a raw bar with select oysters and other Fruits de Mer. Seasonal offerings shift throughout the year, and a unique wine program brings local recognition.
Bouchon Bakery
Branching off Bouchon Bistro is Bouchon Bakery. This pastry palace of Thomas Keller Restaurants is known for its artisanal breads, traditional French desserts, and handmade confections. You will also find sandwiches quiches, soups, and salads at this eatery. Espresso drinks, coffee, tea, and housemade juices complement the selection nicely.
Ad Hoc + Addendum
The idea for Ad Hoc + Addendum was to create a comfortable place for dining in the community. This more recent selection of Thomas Keller Restaurants offers a four-course, family-style menu that changes daily. There is also an accessible wine list and special twist on classic cocktails.
Stay At Our Wine Country Resort During Your Culinary Experience
Wine Country Inn & Cottages
provides a luxurious retreat in the hills of Napa Valley. Enjoy stunning mountain and vineyard views from your
Wine Country Cottage
, along with deluxe amenities and stunning accommodations. Start your Napa culinary treatment with a
gourmet breakfast
at the inn. There is a daily assortment of fresh fruit, juices, biscuits, brioche, pastries, cheeses, sliced meats, and other local delicacies. Treat your palate to an incredible experience during your stay at the Wine Country Inn & Cottages in Napa.