Why You Need to Attend This Year's Napa Valley Wine Auction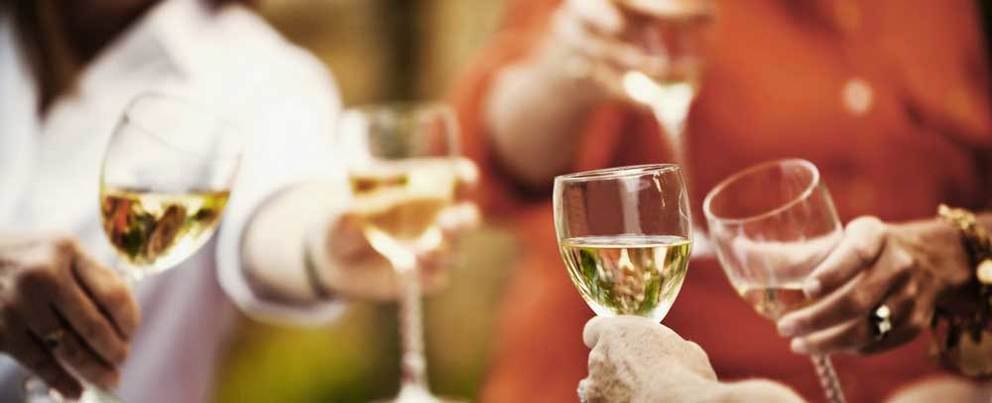 One of the most anticipated annual events near The Wine Country Inn & Cottages is the Napa Valley Wine Auction in June. This premier weeklong festival features the finest wines, cheeses, and creative cuisine that Napa Valley has to offer. Enjoy a variety of auctions throughout the week, along with estate dinners, cooking classes, and wine tastings at multiple locations. A luxurious experience awaits during Auction Napa Valley!
Discover more of our favorite Napa Valley annual celebrations and festivals with our Events Page. Then, book your stay at The Wine Country Inn & Cottages during these premier local events, such as the Napa Valley Wine Auction.
What to Expect at the Napa Valley Wine Auction
Founded in 1981 by a small group of winery owners, the Napa Valley Wine Auction has transformed into one of the world's most celebrated charity wine events. The
four-day fete
includes private vintner-hosted parties and an e-auction open to wine lovers and bidders across the globe. The main event, of course, is a grand live auction celebration. It also features the world's only single-case auction of 100 of more lots that also includes a barrel tasting with the winemaker.
2017 Vintner-Hosted Events
There are a variety of
exclusive, private events
that will be held during the Napa Valley Wine Auction. Starting on May 30 and continuing through June 4, these events include dinners, walks, cooking classes, and lectures with some of Napa Valley's greatest vintners and influencers. Some of the featured events include Dinner Under the Stars at the O'Brien Estate and Mountain Magic at
Pride Mountain Vineyards
. Enjoy an Al Fresco Dinner with Spottswoode Estate or a Vineyard Hike with Silver Oak Cellars and Twomey. A Cooking Class with Francis Coppola and a Walk with Doc will be two unique highlights this year. Stay tuned for even more fantastic opportunities to enjoy during the Napa Valley Wine Auction.
Browse the Napa Wine Auction 2017 Lots
This year's Napa Valley Wine Auction will feature over 300 lot offerings. You'll discover wine, travel, food, and other adventures just waiting for you to bid! Rare collectibles and one-of-a-kind life experiences are included among the auction items and packages. On June 2, you will get to participate in the barrel auction at Inglenook and Rutherford.
Jessup Cellars
will serve as one of the barrel auction lots with a 2015 Cabernet Sauvignon. This fantastic local winery features fresh fruit flavors aged in French oak barrels.
Anderson's Conn Valley Vineyards
will offer a 2014 Estate Reserve Cabernet Sauvignon, crafted from 20-year-old vines on the property.
ZD Wines
will also be in the mix with a 2014 Cabernet Sauvignon aged in American oak.
Stay in Napa Valley at The Wine Country Inn & Cottages
Keep your wino dreams alive by staying at our gorgeous resort hotel in the heart of Wine Country. At our vineyard estate, you will experience incredible mountain views,
lavish cottages
, luxurious suites, and modern amenities. Soak in some sunshine by the pool when you're not participating in Napa Valley Wine Auction events. Or, enjoy a glass of local wine on our umbrella-spattered patio overlooking the gorgeous vineyards.
Book your stay now during the Napa Valley Wine Auction!