Which is the Best Napa Valley Airport?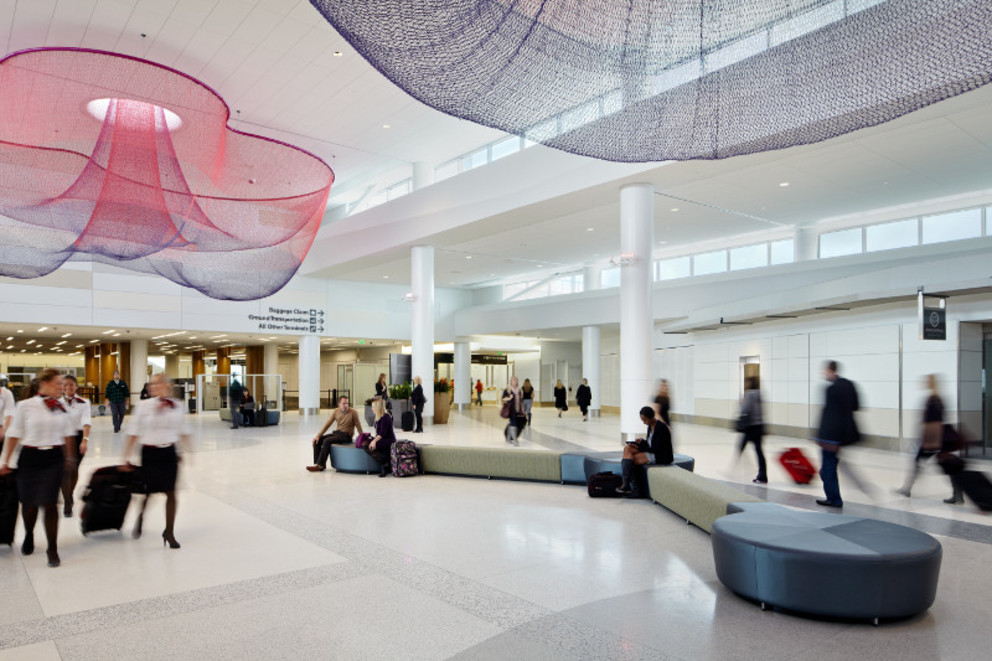 If you're planning your first trip to the California Wine Country, your first question may be, "Which is the closest airport to Napa Valley?" Lucky for you, there are several options. From international airports within an hour's drive to landing strips in the heart of Napa, consult our list below to help decide which Napa Valley airport is the best for you!
Be sure to download a free Napa Valley Vacation Guide before you plan your visit, including booking your plane tickets to the closest airport to Napa Valley!
Napa Valley Airport Options
Napa County Airport
is the nearest airport to Napa Valley, as it's located right here in the valley! If you are chartering a flight for a special trip or pilot your own aircraft, Napa County Airport is a great place to land with its convenient location and aircraft storage facilities. Napa County Airport is about 40 minutes from the Wine Country Inn & Cottages, and while there aren't any car rental agencies available at this small but very nice airport, you can arrange for private transportation ahead of your arrival. A fun note about this airport is that if you happen to be arriving or departing in the middle of the week, you can enjoy Wine Down Wednesday at the airport while you wait, and get wine and champagne half price.
San Francisco International Airport is open 24 hours a day, 7 days a week. Conveniently located about 1 ½ hours from some of the best wineries in Napa Valley, there are plenty of transportation options to get you from the airport to your Napa Valley bed and breakfast so you can begin your Wine Country experience asap! The San Francisco International Airport services nearly 50 airlines including Southwest Airlines and is a hub for United Airlines and United Express.
As one of the largest airports near Napa Valley, there are plenty of things for you to do and see as you wait for your transportation to Napa Valley or your flight back home. You can shop, dine and even view beautiful art, an offering made possible by SFO Museum and the San Francisco Arts Commission.
Oakland International Airport is another convenient place to land. Located in the San Francisco Bay area, about 1 ½ hours from St. Helena, CA, Oakland is a little smaller, and, therefore, less crowded than the nearby San Francisco International Airport. However, it still offers all of the convenience and services you'd expect from an international airport.
Other airports include the Sacramento International Airport, which was recently redesigned, improving its already easy-to-navigate facility with an elevated people mover and concourse; and the Sonoma County Airport, which is a small airport serviced only by Alaska Airlines. Both of these airports are convenient to Napa Valley, at just a 1 ½-hour and 1-hour drive respectively.
6 Reasons to Visit Napa Valley
St. Helena is a charming town in Napa Valley and a much sought-after destination in Wine Country. It is home to some of the
best restaurants
, the
top Napa Valley wineries
and
exclusive things to do
in the region, including
hiking
,
olive oil tasting tours
and the
Napa Valley Wine Train
.
Start Planning Your Trip
If you're ready to plan a
fantastic romantic getaway to Napa Valley
, consider staying at the convenient yet private and luxurious Wine Country Inn & Cottages. Our inn is the perfect home base for an unforgettable Wine Country vacation or weekend getaway. We have evolved from Napa Valley's very first bed and breakfast inn into a magnificent antique-filled boutique hotel surrounded by vineyards and secluded at the end of a country lane. Relax in luxury in one of our
elegant cottages, suites or rooms
and enjoy a delicious breakfast each morning.
Want more info on things to do and see in Napa Valley? Be sure to download our Free Vacation Guide.
Photo Credit: San Francisco International Airport