Where is St. Helena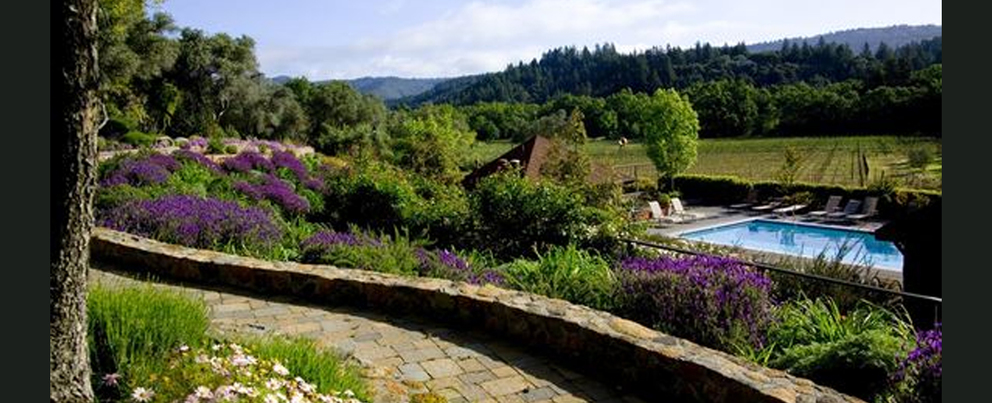 When you're planning a trip to Napa Valley, St. Helena is a charming city that is well worth a visit. But where is St. Helena? This quaint city that covers a little over 5 square miles is actually in the center of Napa Valley. Long a rural agricultural center, St. Helena has blossomed along with the region's wine industry.
Where is St. Helena?
St. Helena in Napa County is considered part of the "North Bay" region since it is just 65 miles north of San Francisco. It's also less than 80 miles from Sacramento. With airports in each large city and well-traveled roads leading to St. Helena, this Napa Valley city is an easy getaway from anywhere in the U.S.
History of St. Helena
It's interesting to note that when early travel meant hopping on a horse or climbing in a wagon, getting to the region now known as St. Helena was tough. However, that proved to be an advantage. Because of the fact that it was difficult to get to by horse and buggy, much of the land was preserved and remained in a pristine state. As time went on and people did settle the area, the region's beautiful countryside became the focus of preservation efforts. In fact, in 1960, just 100 years after St. Helena was established, Napa Valley adopted one of the first agricultural land protection policies in the U.S.
St. Helena's first settlers were mainly farmers who soon learned the land offered conditions ripe for growing grapes. The first vintners to set their foot into the wine-making industry were Dr. George Beldon Crane and Charles Krug. The Crane Vineyard is now the Beckstoffer Heritage Vineyard and the Charles Krug Winery is still in existence today. More than 20 wineries can be found in present-day St. Helena, including other household names such as Beringer and Sutter Home, as well as lesser known smaller wineries that have helped make St. Helena the rich wine country it is today.
Not just about the wine
St. Helena is known as Napa Valley's Main Street, but the city is not just about wine. It offers visitors and locals a plethora of delicious restaurants, charming boutiques, fun events and activities, as well as plenty of opportunities to experience the region's arts and culture. Visit the
St. Helena Chamber of Commerce
for information on the latest shops, restaurants and events.
The Wine Country Inn & Cottages
The Wine Country Inn & Cottages is a family owned and operated bed and breakfast that opened in St. Helena in 1975. The Inn was Napa Valley's first bed and breakfast and has grown to become an
established and award winning inn
. The Wine Country Inn & Cottages was named 9th Most Romantic Hotel in the United States and 1 of the Best Small Hotels in the United States by TripAdvisor. This award is based on 5-Star (the highest) ratings from our guests throughout the past year.
Planning Your Trip to St. Helena
As you plan your trip to St. Helena, don't forget to download our FREE
Vacation Guide to Napa Valley
, which will allow you to explore the many things to do and see in the area. Let The
Wine Country Inn & Cottages
serve as your home during your visit the St. Helena. Our inn is a wonderful way to experience this small but lovely town. In addition to more than 25 luxurious rooms and suites and a delicious breakfast each morning, The Wine Country Inn & Cottages offers a variety of
excursions
to help you experience all that St. Helena has to offer.