What You'll See at the Oxbow Public Market
August 31st, 2017
Arts & Culture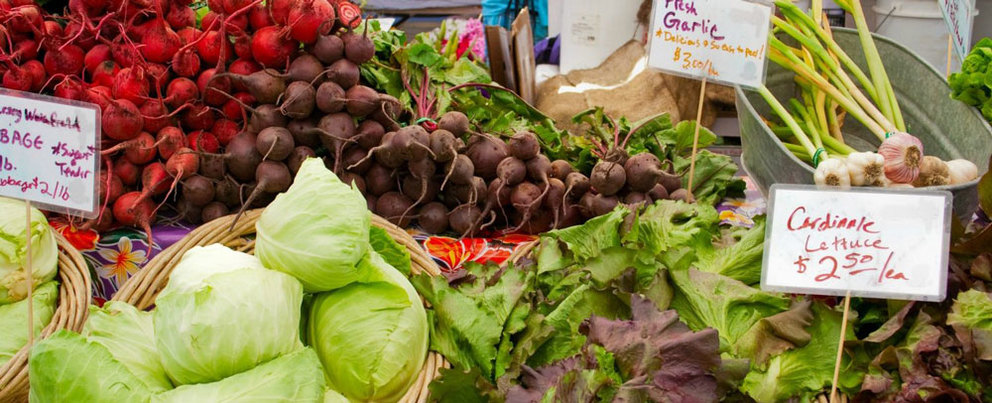 Unique vendors and great food choices await at the Oxbow Public Market in Napa. This market features high-quality, fresh ingredients presented in a variety of ways, from gift-wrapped chocolates to places where you can purchase a full meal. At the Oxbow Public Market, you will find a variety of local artwork among some great food, beer, desserts, and more. Discover charcuterie featuring some delectable local cheese, baked goods for a delicious mid-morning snack, and great olive oil and spices for decorating your own plates with fabulous flavors.
Find out more about all of the wonderful culinary experiences near The Wine Country Inn & Cottages when you download our free Vacation Guide. It's full of the best recommendations for things to see and do like enjoying a visit to the Oxbow Public Market.
Dining at the Oxbow Public Market
With so many delicious foods on display at the Oxbow Public Market, it would be a travesty if you didn't indulge in at least some of them! There are a variety of cuisines available for consumption and fresh ingredients available to create your own tasty concoction. Discover seafood by the pound, a sit-down sushi bar, and grab-and-go Japanese deli selections at
Eiko's at Oxbow
. At vendors such as
Five Dot Ranch
and
The Fatted Calf
of Napa, you will discover fresh, pasture-raised beef and some delicious lunch items like sandwiches, pasta, and charcuterie. For a smaller treat, enjoy an espresso on the go from
Ritual Coffee Roasters
or a scoop of tasty organic ice cream from
Three Twins
.
Shopping at the Oxbow Public Market
Try
The Olive Press
for some high-quality artisanal products that you can use in the kitchen or select as great gifts for loved ones back home. The very first olive mill in Sonoma, The Olive Press is now the most highly awarded olive oil producer in the nation. Find citrus-crushed olive oils, balsamic vinegars, dipping and infused olive oils, and many other treats! Some other great gift ideas are books or sundries from the
Napa Bookmine
. This locally-owned, independent bookstore features an expansive gift section with unique items along with a premier literary inventory. You can also find some great local housewares at
Wood Fiber Clay
. One-of-a-kind holiday gifts and handcrafted items, as well as vintage finds, are on display at this Oxbow Public Market booth.
Experience Napa Valley During Your Stay at The Wine Country Inn & Cottages
There is so much to see and explore in Napa Valley, from incredible restaurants and world-class wineries to wonderful vineyards, beautiful mountains, and great bike trails. Whatever
activities
you choose to participate in during your stay in Napa Valley, we at The Wine Country Inn & Cottages want to make sure you get the most out of your visit! We will help plan your itinerary, offering suggestions for all areas of interest. Then, once you are done with your variety of adventures, you can settle into our luxurious resort at the end of each day for a romantic retreat with a gorgeous setting. Discover
The Wine Country Inn & Cottages
today, and plan your Napa Valley escape!