Get Your Grill on at One of These Napa Valley Wineries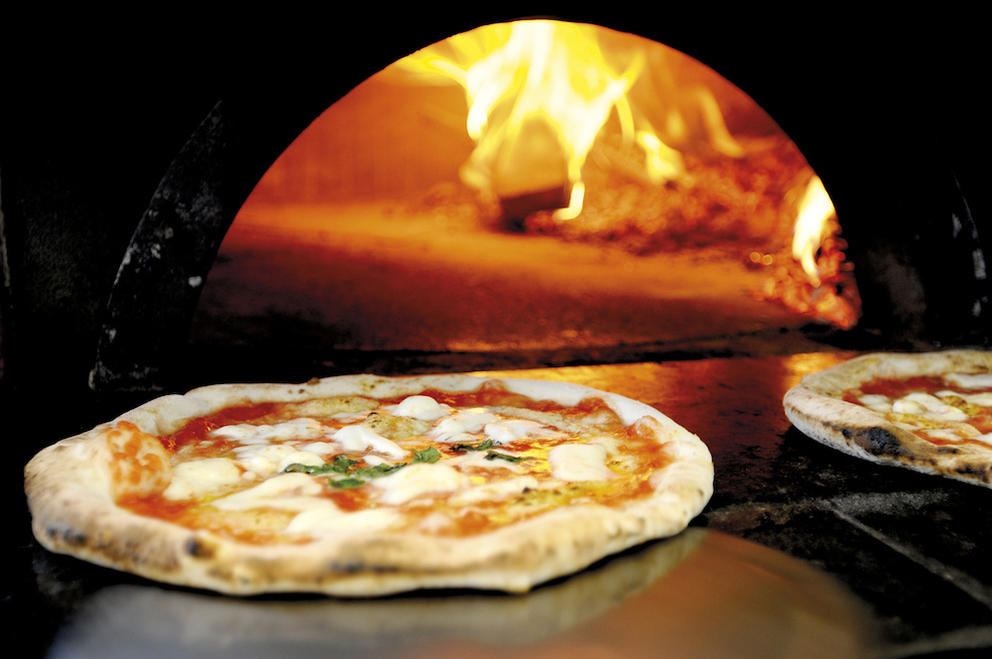 Now that the colder days of spring are behind us, wineries across Napa Valley are firing up their outdoor grills and moving the party outside. Now is the time wine country comes alive with the smells of wood-fired pizza, hot-off-the-grill BBQ, and juicy heirloom bruschetta. So take in the fresh Napa air and follow your nose to one of these wineries for weekend fare paired with your favorite wines.
Outdoor Pizza Kitchen at Charles Krug Winery
Beginning each May, Charles Krug Winery grills up authentic Italian-style pizzas, made with herbs and vegetables from their estate garden and handcrafted cured meats from their Salumeria. The gourmet pizzas are fired on their beautiful Mugnaini wood-burning pizza oven outside their beautifully restored Redwood Cellar.
Try their signature Sauvignon Blanc, with aromas of lime and grapefruit and flavors of citrus and passionfruit. After you've selected your wine and pizza, relax on their tree-lined lawn and enjoy the Napa Valley scenery. The Outdoor Pizza Kitchen runs Thursday through Monday from 11:00am-4:00pm. 2800 Main Street, St. Helena
BBQ at V. Sattui Winery
Stop by the V. Sattui Winery for a bottle of your favorite wine and head outside to their 2-acre picturesque picnic grounds surrounded by giant oak trees, flowers, and vineyards. Every spring through fall, V. Sattui has a huge BBQ featuring Italian-style thin crust pizzas made in their wood-fired pizza oven, BBQ ribs, salmon sandwich, tri-tip steak, and jalapeño skewers. House-pulled mozzarella with heirloom tomatoes and grilled bread with basil is also available. For additional grub, visit their Artisanal Deli for salumi and a fully loaded cheese bar, featuring over 200 varieties.
For the Napa summer heat, we recommend a refreshing wine to pair with your hot cuisine off the grill. V. Sattui's Off-Dry Reisling has exotic, floral aromas of honeysuckle, gardenia, and fresh white peach, with delicious apricot, pear, nectarine, green apple, and a touch of key lime on the palate. V. Sattui's weekend BBQ kicks off every Saturday and Sunday from 11:30am-3:30pm, weather permitting. 1111 White Lane, St. Helena
Bruschetteria at Clif Family Winery
The Bruschetteria food truck is technically year-round, but there is nothing like cured bruschetta enjoyed outdoors on a hot day. You can find Chef John McConnell and his gourmet food truck parked at the Clif Family tasting room, serving up seasonal goods from the certified organic Clif Family Farm and other local purveyors. Their specialty is bruschetta, but they also feature rotisserie chicken, fresh salads and other fun sides. The menu is scrumptious and ever-changing. Enjoy your culinary finds at their shaded picnic tables with a glass of their Killer Cab, which explodes with mountain fruit notes of blackberry and dark plum spice. The Bruschetteria is open everyday except Mondays, 11:30am-4:00pm. 709 Main Street, St. Helena
--
Book your quintessential wine country experience with the Wine Country Inn & Cottages and Cottages, located in the charming town of St. Helena, only a short drive from these Napa Valley wineries.