We Know Some of the Best Places for Napa Valley Shopping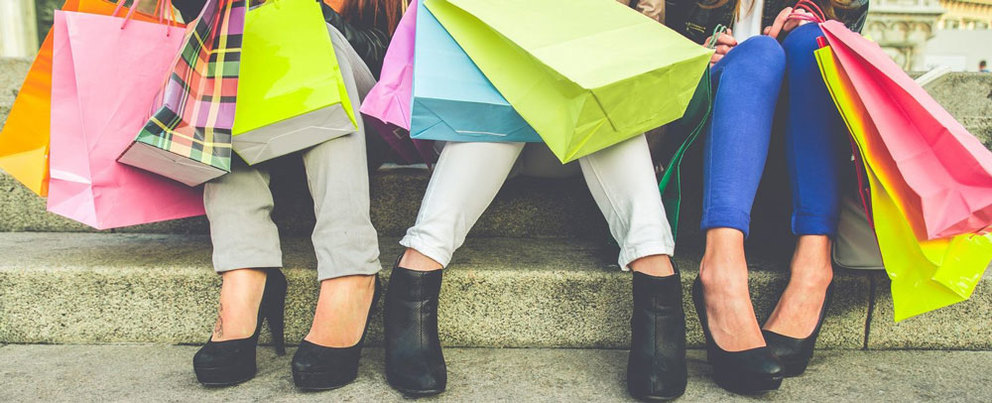 Napa Valley's incredible vineyards, delectable cuisine, stunning views, and overall allure make your vacation here an experience you will never want to forget. During your stay at Wine Country Inn & Cottages , you'll want to tour some wineries, take a scenic hike, relax, and of course, do some shopping! Whether you're looking for the perfect souvenir to remember your stay, a great gift to bring back home to a loved one, or just to treat yourself to a new outfit, we've got you covered. There are a variety of places for Napa Valley shopping no matter what you're in the market for!
The Wine Country Inn & Cottages is the perfect place for a girls getaway. You can all enjoy our pool and incredible vineyard views! There are tons of things to do around our boutique hotel, including Napa Valley shopping.
Napa Valley Clothing Boutiques
Allison in Wine Country
Allison in Wine Country offers casual chic clothing and accessories for women and children. Find a new outfit, handmade jewelry, or a handbag from a Los Angeles based handbag designer! Or, you can always find an adorable toy or outfit for your little one back home.
Redolent Mercantile
Redolent Mercantile is an eclectic blend of products curated from around the globe. This specialty store features men's and women's fashions, exquisite home décor, artisan jewelry, culinary tools, fine textiles, ceramics, hand-blown glass, specialty cosmetics, and more. Find something unique to Napa for yourself or the perfect gift to bring back home.
Betty's Girl Boutique
Betty's Girl Boutique will give you a truly unique Napa Valley shopping experience. Everything in the store in one-of-a-kind! The owner takes vintage clothing and updates it for a trendy look without losing its charm. If something doesn't fit just right, you can get it altered by the accommodating staff.
Napa Valley Specialty Stores
Dean & DeLuca
Foodies will especially love Dean & DeLuca, a specialty gourmet food store. Shop an assortment of finds, from Mike's hot honey to a French cheese plate to their signature black and white cookies. You won't find a more luxurious food shop!
Woodhouse Chocolate
When you shop at Woodhouse Chocolate, you won't be able to stop yourself from indulging in a taste or two! Pick up some chocolate for some extra energy during your Napa Valley adventures, or take some home for gifts.
Caldwell Snyder Gallery
The Caldwell Snyder Gallery is one of the best places to pick out some amazing artwork by a local artist. This contemporary gallery always has different exhibits on display that feature artwork in a variety of styles. Imagine remembering your amazing vacation every time you look at your gorgeous Napa Valley-inspired painting!
Napa Valley Shopping Plazas
Napa Premium Outlets
At Napa Premium Outlets in Napa, CA, you can easily spend the day shopping. All your favorite brands are all in one place! This Napa Valley shopping plaza offers more than 50 stores of the most internationally recognizable designer fashion and brand name outlets.
Oxbow Public Market
If you like to dine while you shop, then Oxbow Public Market is the place to go! Located in the Oxbow District of Napa, it has become the local gathering place for great food, wine, and shopping in downtown Napa. Enjoy a glass of wine on the outdoor deck next to the Napa River, then browse the specialty shops and organic produce outlets from local farms.
Stay at Wine Country Inn & Cottages
Wine Country Inn & Cottages is the perfect place to stay for an unforgettable Napa Valley vacation or weekend getaway. Plan a trip with your girlfriends to Wine Country. Start by choosing from our luxurious
suites, cottages, and rooms
to start your girls getaway. Schedule some
massages
, relax by our pool, then hit the town for some Napa Valley shopping! Schedule your trip to the Valley today.