Top 7 Best St. Helena Restaurants for Lunch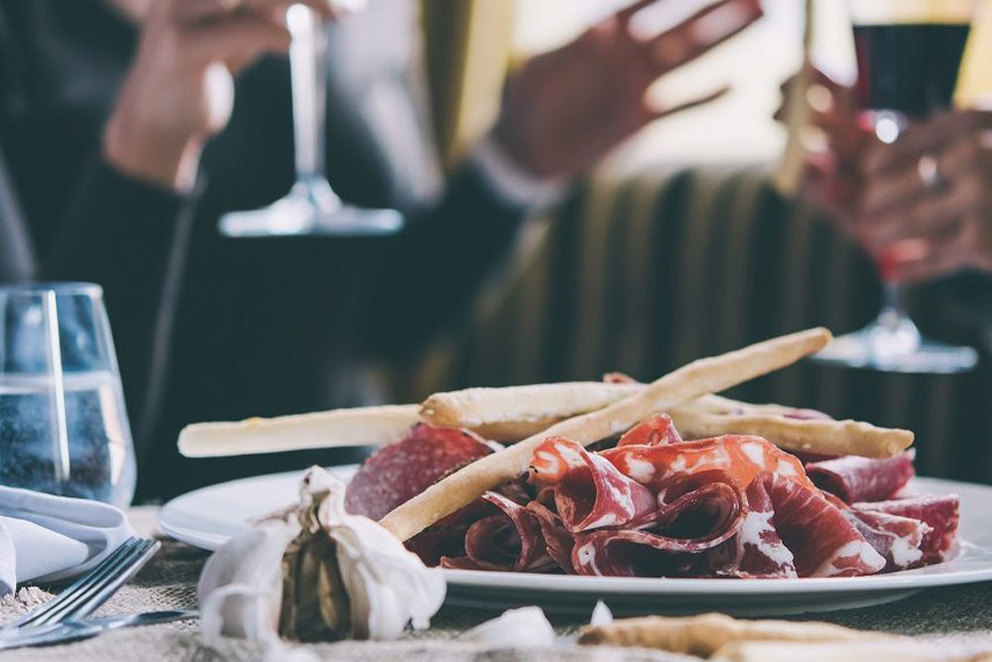 When you're on vacation, food isn't just a necessity. It's part of the experience. Sitting down to a delicious lunch is an excellent reprieve between wine tastings and Napa Valley excursions. The area's thriving culinary scene is run by some of the top chefs from around the world. Many use local produce and ingredients to create dishes you can't find anywhere else. There are many St. Helena restaurants for lunch, but we have chosen a few of our favorites to share.
For more information on St. Helena restaurants for lunch or other local eateries you will love, read our Napa Valley Dining Guide. Our helpful staff at Wine Country Inn & Cottages are also always willing to recommend an array of mouth-watering restaurants, no matter what you're craving!
Top 7 Best St. Helena Restaurants for Lunch
Brasswood Bar + Kitchen
You can go to many St. Helena restaurants for lunch, but few will compare to Brasswood Bar + Kitchen. This restaurant, bakery, gallery, shop, sensory room, and tasting room serves farm-to-table comfort food inspired by the bounty of Napa Valley. Its warm atmosphere has made it a go-to spot for locals and visitors alike. Indulge in an elegant lunch ranging from intricate salads to handmade pastas. Make sure to ask your waiter to bring their famous fresh bread and olive oil to start your lunch experience off right!
2 Birds 1 Stone
2 Birds 1 Stone offers a California spin on Asian cuisine, created by two culinary masterminds. Japanese-inspired flavors and techniques coalesce to create an elegant yet casual restaurant with divine fresh produce. Their menu is divided into savory and sweet options, allowing you to combine your own collaboration of flavors. Plan your lunch to 2 Birds 1 Stone wisely; they are only open for lunch on Saturdays and Sundays!
Cindy's Backstreet Kitchen
Cindy's Backstreet Kitchen in St. Helena, CA, makes guests feel like they're at home. The cafe's fabric-backed booths and floral wallpaper remind restaurant-goers of a cozy living room. Sit inside or on the adorable outdoor patio. Their dishes are inspired by classic Californian homemade meals like gourmet grilled cheeses. You'll never leave Cindy's Backstreet Kitchen hungry!
Market
Market offers an elegant yet comfortable dining experience and prides itself on using the freshest seasonal produce from local farms and growers. The historical building's exposed stone walls and antique bar creates a unique atmosphere perfect for lunch. Market is also one of the only restaurants in St. Helena, CA, that does not charge a corkage fee!
Archetype
Archetype serves American dishes created from locally farmed ingredients. These dishes range from classics to meals you've never experienced before. One of the many details that sets this restaurant apart is its signature taste which comes from its wood-burning grill and smoke of its wood-burning oven.
Goose and Gander
Goose and Gander in St. Helena, CA, offers rustic American fare in a relaxing yet upscale atmosphere. Best described as Napa Valley's public house, you will find an intimate setting that's perfect for a lunch date. Their lunch menu includes some of the best gourmet burgers in all of Napa Valley.
Farmstead
Farmstead at Long Meadow Ranch in St. Helena, CA, features farm-to-table dishes that are prepared fresh in the restaurant's open kitchen. Located on a 90-acre working farm and vineyard, the restaurant itself is in what used to be a nursery barn. The restaurant features a full bar and plenty of comfortable seating for family style dining with a menu inspired by Southern cooking.
Dine in St. Helena, Stay at the Nearby Wine Country Inn & Cottages
Wine Country Inn & Cottages is the perfect place to stay for an unforgettable Wine Country vacation or weekend getaway. Our prime location provides easy access to world-class vineyards and restaurants across Napa Valley, including St. Helena restaurants for lunch. Relax in luxury in one of our
elegant cottages, suites or rooms
and enjoy a
delicious breakfast
each morning. You can even let Wine Country Inn & Cottages guest service staff customize your stay with our
Wine Country Experience Package
. Whether you want to schedule wine tastings, an evening of fine dining, or a romantic picnic on our picturesque grounds, our staff will arrange your adventure and transportation.
Check our availability
to see when you can plan your Napa Valley getaway!