3 of the Greatest Places to Have Sushi in Napa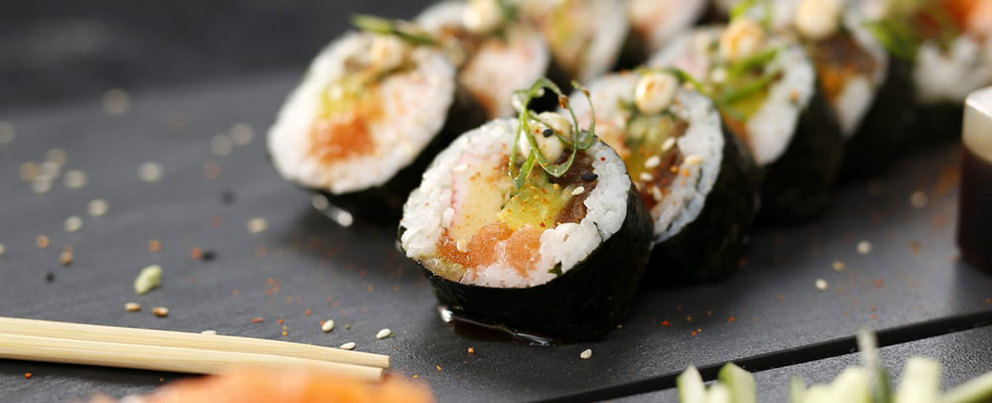 Napa Valley is not only known for its exquisite wines and beautiful vineyards. It is also known for its delectable variety of food to satiate any palate. Whether you're looking for casual or fine dining, you will be sure to find a restaurant in Napa to suit your taste. Among traditional American and international cuisine, you will discover some delicious sushi in Napa. You simply can't go to California without trying an authentic California roll! Here are some of the best sushi restaurants in Napa to enjoy during your stay at The Wine Country Inn & Cottages in St. Helena.
Find out more about all of the wonderful restaurants to try near The Wine Country Inn & Cottages when you download our free Vacation Guide. It's full of the best recommendations for local wine and more delicious food to enjoy along with sushi in Napa!
Morimoto
Morimoto
of Napa is a favorite sushi restaurant. With different menus for lunch, dinner, the lounge, cocktails, and desserts, you will have quite the variety of cuisine to enjoy. Start off the night with a Crimson Mimosa, Flower Bomb, or Casual Encounter from the drink menu. Try edamame, a tempura calamari salad, or yellowtail pastrami as an appetizer. Then, indulge in the main course. Sushi in Napa shines in the form of tuna, salmon, sea eel, yellowtail, amberjack, mackerel, and snapper rolls. You can also try some shellfish varieties, like shrimp, king crab, jumbo clam, squid, and even live octopus.
Sushi Mambo
You will find some delicious Japanese cuisine, including sushi in Napa, at
Sushi Mambo
. Appetizers include a Japanese pancake, lightly battered tempura, and pork dumplings with spicy chili dipping sauce. The main teriyaki dinner comes with a choice of premium beef, sushi grade salmon, or local farm-raised chicken. You can also enjoy some great curry rice or ramen noodles. For just a bite of sushi, choose from the 2-piece options for just $5-$8.50. The choices include smoked salmon, white tuna, flying fish, broiled eel, or sweet shrimp. For a roll, go for the classic California roll. Or, expand your tastebuds with the Rock & Roll with eel, avocado, and cucumber.
Eiko's Modern Japanese Cuisine
The atmosphere at
Eiko's Modern Japanese Cuisine
makes the sushi in Napa taste even more spectacular than usual. Discover modern Japanese cuisine at its finest at this new dimension of sushi restaurants in Napa Valley. With a brunch, lunch, and dinner menu, you have several options of when to dine. If you choose mid-morning, enjoy stuffed mushrooms with shrimp, BBQ pork steamed spice rolls, and green eggs and ham. Discover delicious tapas at lunch, like shishito peppers, eggplant, or fresh housemade ceviche. Then, try a bento box with miso soup, steamed rice, a house salad, two-piece California roll, and one piece of beef gyoza. You can also choose the Chef's Choice if you're feeling daring!
Follow Up Sushi With Wine at the Inn
If you feel like trying some sushi in Napa, one of these options should indulge your palate. Once you're done with your savory appetizers and delicious rolls, come back to The Wine Country Inn & Cottages for our
evening wine reception
. Or, indulge in a glass before you go out for a dinner meal. Here at the inn, you can enjoy a satiating glass of Napa-grown wine before settling in for the night in one of our
luxurious accommodations
. Book your culinary adventure in Napa Valley today!