3 of the Best Things About Silverado Cooking School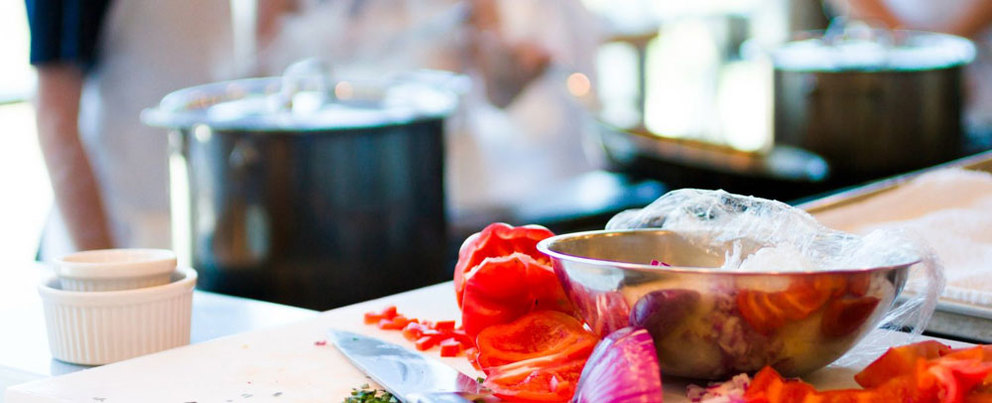 A culinary adventure awaits during your visit to Napa Valley, CA. From world-class vineyards and wineries to top-tier restaurants and cafes, Napa features some delightful flavors and artful plates. If you're looking to further delve into the culinary scene during your visit to The Wine Country Inn & Cottages, consider cooking lessons. The Silverado Cooking School is a great place to attend on a romantic outing or simply to improve your everyday kitchen compilations. Participate in these hands-on cooking classes for a fun new adventure during your stay at The Wine Country Inn & Cottages!
Find out more about all of the great date ideas and culinary marvels near The Wine Country Inn & Cottages when you download our free Vacation Guide. It's full of the best recommendations for things to see and do, like taking classes at the Silverado Cooking School.
Silverado Cooking School Food & Wine Pairings
One of our favorite Napa Valley cooking classes occurs at the Silverado Cooking School. This great culinary experience will be a wonderful way to learn more about the Napa farm-to-table scene as well as to improve your own skills. One of the best options, especially for a romantic date night, is a
food & wine pairing
class. Napa cooking paired with Napa wines? You can't get any better and more authentic than that! The Silverado Cooking School works with local wineries to offer an exquisite selection to complement each class. If you are a wine connoisseur, you can inquire about the reserve list to choose from an incredible variety of exclusive, rare, and vintage wines upon request. Local craft beers are also incorporated into these Napa Valley cooking classes that you will love during vacation!
Hands-On Classes With Renowned Experts
Along with the great food and wine that you will discover at the Silverado Cooking School, there are also wonderful experts who will guide you along your culinary journey. Napa Chef and Silverado Cooking School Owner
Malcolm De Sieyes
is a skilled instructor with a passion for great food. Discover the true meaning of farm-to-table under his guidance, along with great techniques that you will be able to take back home to your own kitchen.
Organic Ingredients From Stone Tree Farm
Speaking of farm-to-table, understanding this process is a huge part of the cooking lessons you will receive at Silverado Cooking School. This is also a significant lesson throughout Napa Valley restaurants and one that is utilized in many local eateries. Silverado Cooking School uses fresh, organic ingredients from the
Stone Tree Farm
, a two-acre farm located in Wine Country. This farm features 37 different types of fruit trees, 15 large raised garden beds, and 5 varieties of berries, as well as 3 large planting areas for vegetables. All these ingredients are used in the Silverado Cooking School, as well as in many local restaurants. With diverse and delicious vegetable and fruit varieties, Stone Tree Farm is a staple in the Bay area and a great resource for your Napa cooking classes!
Enjoy A Full Napa Experience During Your Stay at The Wine Country Inn & Cottages
When you stay at
The Wine Country Inn & Cottages
, you will receive a full Napa Valley experience. A
complimentary breakfast
awaits each morning, while our
pool
and
massage therapy
are sure to relax and rejuvenate. We offer some stunning
St. Helena accommodations
with gorgeous views of surrounding mountains and vineyards. We also offer some wonderful
packages & specials
that can enhance your experience even more. Napa Valley is calling your name, and we hope you stay with us at The Wine Country Inn & Cottages!