3 of the Best Napa Valley Horseback Riding Outfitters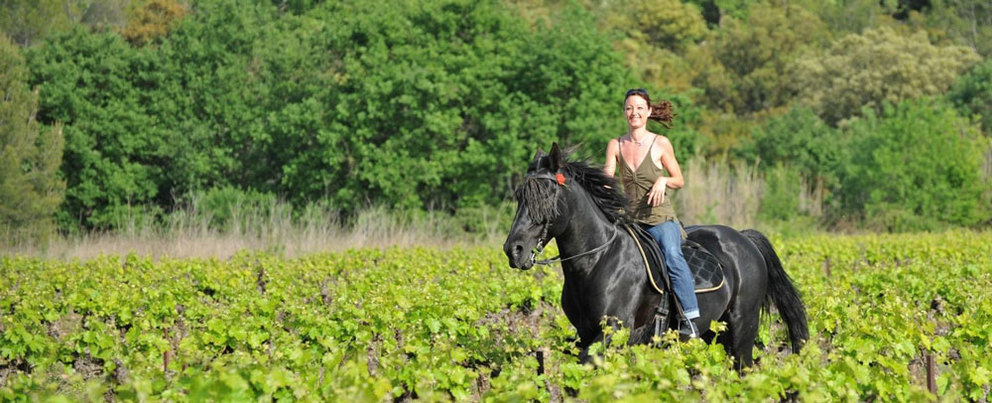 Napa Valley has some of the most stunning scenery along the West Coast. Views feature the Pacific Ocean, Redwood forests, and sprawling vineyards. When you visit and stay at The Wine Country Inn & Cottages, you will be tucked sweetly between towering mountains and gorgeous vineyards. Explore some of this amazing scenery by going Napa Valley horseback riding! There are a few great outfitters in the area that will allow you to embark on some breathtaking adventures. You will remember these fantastic tours for years to come. Wine Country trail rides await, and we know the perfect Napa Valley horseback riding outfitters to take you on your journey!
Find out more about all of the great outdoor activities to enjoy near The Wine Country Inn & Cottages when you download our free Vacation Guide. It's full of the best recommendations for things to see and do, like embarking on a Napa Valley horseback riding expedition.
3 Places to Enjoy Napa Valley Horseback Riding
Triple Creek Horse Outfit
Horseback riding in Sonoma is available at Triple Creek Horse Outfit. This Napa Valley horseback riding service offers guided tours in the heart of Northern California Wine Country. Travel through the Jack London State Historic Park in Sonoma's famed Valley of the Moon. With some of the finest riding trails in the world, you will explore acres of vineyards, open oak woodlands, and shady Redwood groves. You can enjoy a great adventure saddleback and then a glass of wine after! Following your horseback ride, you will be given a ticket for a complimentary tasting at the neighboring Benziger Family Winery!
Wine Country Trail Rides
Lush green vineyards are the main setting for Napa Valley horseback riding, yet native oak woodlands and wildflower meadows are also included in the journey. Discover a variety of terrain at Wine Country Trail Rides. To the east is Mount St. Helena, the highest peak of the Mayacamas Mountains. To the west is the Russian River Valley, coastal range, and the Pacific Ocean. In the middle is you, enjoying a wonderful Napa Valley horseback riding adventure!
Napa Valley Horse Company
The Napa Valley Horse Company is another great option for your Napa Valley horseback riding adventures. You will enjoy a rustic tour through rolling vineyards and charming countryside. During your horseback ride, knowledgeable guides will share the history of the wine industry, from harvesting techniques to winemaking facts exclusive to Napa Valley. These amazing vineyard rides are unique in that you will both enjoy stunning views and learn a local history in the process! It's truly a one-of-a-kind experience that we know you will love.
Our Beautiful Napa Valley Inn Boasts Stunning Views
You don't have to leave The Wine Country Inn & Cottages to see amazing California views. At our gorgeous resort, you will be surrounded by some incredible scenery in your cottage or suite! With mountains on one side and vineyards stretching for miles on the other, our unique St. Helena resort is the perfect Napa Valley destination for a scenic getaway. Soak up some sun by our outdoor pool and take in the views or enjoy the scenery from the windows of your Wine Country Cottage! A spectacular escape in the heart of Wine Country awaits!