This is Why You'll Love Hiking the Oat Hill Mine Trail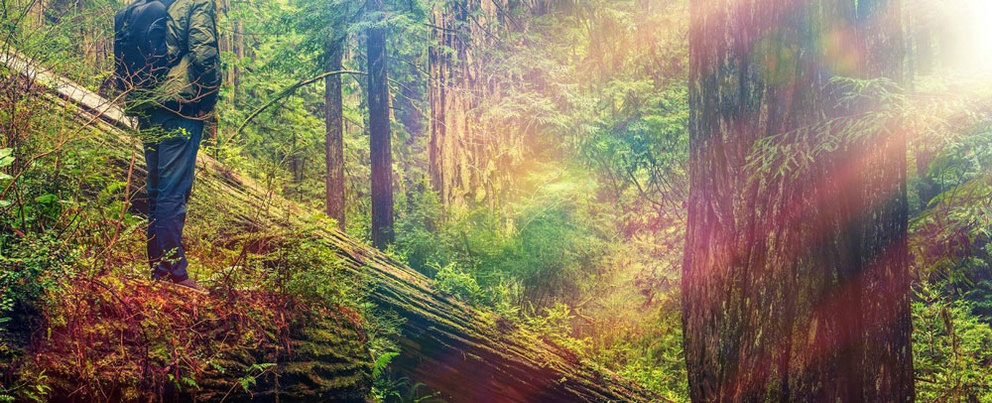 Northern California boasts an array of stunning landscapes and beautiful natural settings. Among these are forests, mountains, vineyards, and meadows. To enjoy some of this nature, consider embarking on a hiking adventure down one of the many local trails. The Oat Hill Mine Trail is a great option for a day outing. It will offer a taste of history along with wonderful views to store in your bank of vacation memories. Enjoy an outdoor journey during your stay at The Wine Country Inn & Cottages to explore what the area has to offer!
Find out more about all of the wonderful outdoor activities near The Wine Country Inn & Cottages when you download our free Vacation Guide. It's full of the best recommendations for things to see and do in nature, from visiting wineries to hiking the Oat Hill Mine Trail.
Oat Hill Mine Trail History
The Oat Hill Mine Trail hails back to the 19th century when it was created as a road to access a mine in the backcountry. This mine sat high above the
community of Calistoga
in the northern end of Napa Valley. After the mine was tapped and road use came to a halt, it was abandoned and fell into disrepair. However, because the road was once so heavily traveled, Napa County took control of Oak Hill Mine Road and its maintenance. Though most of the trail passes through private land, the road itself is open to the public. This means it is available for your very own Calistoga hiking adventure. The current trail still has visible wagon ruts among the volcanic rock roadbed of
the Duff!
Oat Hill Mine Trail Mountain Bike or Hike
The moderate grade of the Oat Hill Mine Trail makes it fairly easy to navigate. From the trailhead in Calistoga, it climbs 1,900 feet in 5 miles, making it a slight challenge. You will find that the road begins on the outskirts of downtown Calistoga. Begin at the intersection of the
Silverado Trail
and Highway 29. In just a quarter of a mile, the trail soars above Napa Valley, quickly entering backcountry and traveling under a forest canopy. A few sporadic clearings provide spectacular views of Calistoga from above. View vineyards in the distance as you breathe in fresh, hilltop air.
The trail rounds a bluff at one point before arriving at Simmons Canyon, where you will receive even more breathtaking valley views. Choose a route to Duff or head to Bald Hill for more great views and landscapes that are definitely photo-worthy. Once you reach Oat Hill Mine Road, you can continue on the Palisades Trail west to Lasky Point or the Table Rock Trail in Calistoga. If you've had enough hiking for one day, end your adventure at Maple Spring!
Stay at The Wine Country Inn & Cottages
Our beautiful
Napa Valley inn
offers a luxurious retreat with stunning mountain and vineyard views. The scenery of Northern California boasts a variety of unique, eye-catching landscapes, and our resort gets the best of both worlds. Sip on an exquisite bottle of Napa wine in your
luxury cottage
or
lounge by the pool
and soak in the sun and views of mountain peaks. To release all your stress, treat yourself to some rejuvenating, in-room
massage therapy
. Then, after your tension is gone, fall asleep in one of our luxury beds before waking up to a
divine breakfast
! What better way to enjoy Napa Valley than by treating yourself fully? The Wine Country Inn & Cottages is here to meet all of your getaway needs!