St. Helena Tours Offer the Best Way to Experience Napa Valley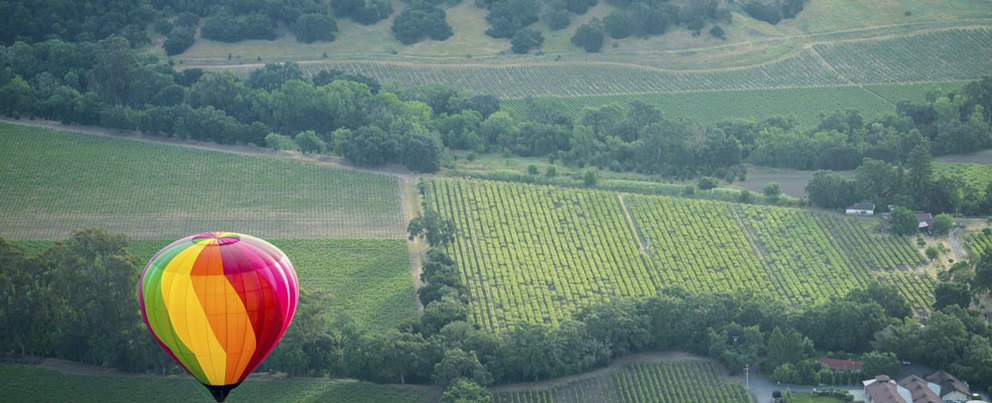 The beautiful Napa Valley is an incredible place to explore whether you are on your honeymoon, on a trip with your best girlfriends or are finally planning to cross the Wine Country off of your bucket list. If we can offer one bit of advice, it would be for you to avoid rushing your trip. Plan to spend several days and line up a few St. Helena tours so that you can enjoy all that it has to offer. The Wine Country Inn & Cottages in St. Helena, CA, offers a central location, allowing you to explore the backroads, meander through the vineyards, dine at all the hotspots and relax at our secluded inn. Wondering which tours you should tackle during your visit? Here are a few suggestions just for you.
Top 5 Suggested St. Helena Tours
In addition to fine wineries, award-winning restaurants and some of the most breathtaking scenery in the country, St. Helena, CA, has much to offer. There are an array of tours available that will allow you to experience Napa Valley from different points of view, including from the air! Which one will you try first?
Winery Tours – One of the main things visitors come to Napa Valley to experience is the wine, of course. Here in St. Helena, there are several big name wineries as well as incredible boutique wineries that satisfy the curious wine lover. Three fabulous boutique wine tours to experience in St. Helena includes David Fulton, Rutherford Grove Winery & Vineyards, and Salvestrin Winery. These St. Helena wine tours featuring smaller wineries often afford you the opportunity to learn something truly unique about the wine making process, to meet the vintners themselves, as well as enjoy a personalized experience.
Wine Country Inn & Cottages's Tours – If you'd rather "leave the driving to us," the Wine Country Inn & Cottages offers guided tours for an unforgettable day of great wine, wonderful food and unparalleled scenery. We take no more than three couples out per day on Napa Valley wine excursions in our Tuscany van and each tour can be customized depending on the guests' requests for that day.
Napa Valley Bike Tours – If you're the type of traveler that enjoys a little exercise, you'll love Napa Valley Bike Tours. Whether you want to venture out on a DIY tour or hire one of the local guides, you'll enjoy scenic views, tastings and the Napa Valley air. Take a look at our insider info on where to find bike rentals, which best routes are the best and other info that will help you enjoy your Napa Valley Bike Tour.
Napa Valley Balloon Tours – One of the most breathtaking ways to experience the beauty of Napa Valley is from the air. Napa Valley balloon rides, taken in the morning when the rest of the region is just waking up, is the perfect way to view the wine country's lush vineyards and majestic mountains.
Wine Train Tours – The Napa Valley Wine Train offers a gourmet food and wine adventure as you whoosh through the countryside on restored railcars. Select from Dining Journeys, which all you to enjoy a multi-course meal and featured wines, as well as Winery Tours, which include the culinary adventure aboard the rail car as well as a trip to one of the local wineries.
Start Planning Your Trip
Let the Wine Country Inn & Cottages serve as your home base while you're in Napa Valley. Our award-winning inn is located in St. Helena, CA, and offers a secluded environment for a relaxing getaway that is still convenient to experience all that the valley has to offer. For more information on our bed and breakfast, including our
accommodations
and amenities, and all the things to do and see in Napa Valley, download our free
Vacation Guide!
Photo Credit: Steve_Gadomski / Thinkstock