Romantic Weekend Getaways in Northern California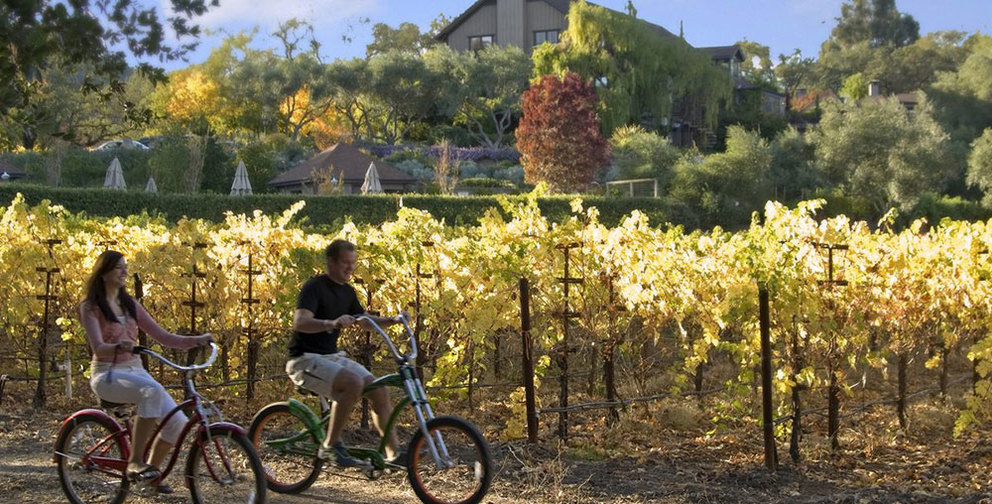 Northern California is a beautiful area that encompasses 48 of the state's northern counties. This portion of the Golden State includes a dramatic coastline, lush redwood forests and a picturesque Wine Country. It's all worth a visit. From the mountains to the sea, Northern California offers plenty of things to do, whether you're looking for adventure or a little peace and quiet. Keep reading for a few suggestions for romantic weekend getaways in Northern California.
To get all our recommendations to plan fantastic romantic weekend getaways in Northern California, be sure to download our Napa Valley Vacation Guide!
Location, Location, Location – The Wine Country
We may be a little biased, but when you're looking for an unforgettable place to spend a romantic weekend in Northern California, one of the most beautiful is the Wine Country –
Napa Valley
to be exact. To narrow it down a bit further, we suggest a romantic weekend in
St. Helena, Ca.
, at the
Wine Country Inn & Cottages.
The Wine Country Inn & Cottages Knows Romance
If you're looking to set the stage for a romantic weekend, the Wine Country Inn & Cottages in Napa Valley can help.
We were recently honored to win two TripAdvisor Awards,
one as the
9th Most Romantic Hotel in the U.S.
, and another as 1
of the Best Small Hotels in the U.S
. We like to think we know a thing or two about romance, as we are focused on providing the best environment for our guests to unplug from the world (no TVs!) and reconnect with each other.
Bed and Breakfast
The Wine Country Inn & Cottages offers a variety of
luxurious rooms and cottages
that include all the comforts of home without the distractions. Beautiful, spacious, private accommodations overlooking the vineyards, large tubs (big enough for two), cozy fireplaces, snuggly sofas … everything you'll need to set the mood.
A delicious breakfast is served each morning in our Common Room, however if you'd rather dine in your room, we're happy to accommodate. Ask our front desk staff about this upon your arrival.
Things to do During Your Weekend Getaways in Northern California
Outdoor Adventure. If you and your love enjoy getting out and experiencing nature, there are plenty of places to hike and bike, as well as get a little wet on a kayak or canoe trip.
Relax. Your weekdays are filled with rushing around and probably very little real conversation. A relaxing day by the pool surrounded by lush vineyards and rolling foothills is the perfect way to spend some quality time with your loved one.
Wine Country Tours. Of course, the major reason people visit the Wine Country is to experience the wine. With more than 600 vineyards in Napa Valley, it can be a little difficult to decide where to go first. That's why our Napa Valley bed and breakfast offers Napa Valley Wine Country tours to our guests. The tour includes wineries, a gourmet lunch and transportation, so all you have to do is sit back, relax and enjoy a day of great wine, wonderful food and unparalleled scenery.
Spa Treatments. Be sure to schedule one of our incredible Spa Treatments. You may choose to have your Spa Treatment in the privacy of your room or in our spa cabana overlooking the vineyard.
Romantic Dinner. While the Wine Country Inn & Cottages does not offer lunch or dinner, we do have excellent suggestions for restaurants nearby. There are 50 world-renowned wineries and 15 world-class restaurants within 5 miles of our St. Helena inn.
There are so many options for romantic weekend getaways in Northern California, we hope we've been able to whet your appetite for a taste of Napa Valley!