Best Scenic Drives in Napa Valley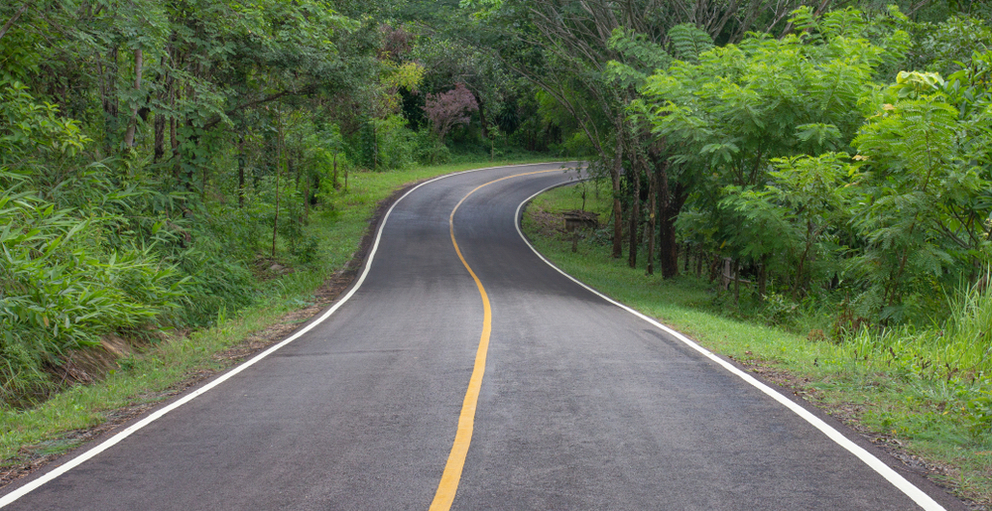 With so much natural beauty, it's no surprise Napa Valley welcomes nearly 3 million visitors each year. Hit the road for an easy, inexpensive way to see the picture-perfect vistas of Napa Valley, all from your car window. Take in the fresh valley air and incredible panoramic views of rolling hills and endless vineyards along these scenic byways. Here are Napa Valley's best scenic drives.
Monticello to Sage Canyon
From Silverado Trail in Napa, head east on Monticello Road (Hwy 121) up into the foothills for a beautiful loop around the Vaca Mountain Range. Begin your trip with a stop at the Del Dotto Historic Winery and Caves for a tasting and tour of their wine caves dating back to 1885. If you are doing a sunset drive, dine at the nearby Cordeiro's Steakhouse for perfectly cooked steakhouse classics. As you take the winding road up to the foothills, you'll see the boulder-lined hills of the Monticello Rocks nature preserve and pass Old Man Rock, a rock formation overhanging the highway that resembles an old man.
There are plenty of wineries along this picturesque road. You will pass Jarvis Winery, Kenzo Estate, and a beautiful stone building that is Moss Creek Winery, where Monticello Road ends. Take a left on Capell Valley Road (Hwy 128) and follow alongside the Capell Creek. Stop off at Turtle Rock Bar and Café for excellent bar food and to stick a dollar up on their ceiling, as per tradition. Once you pass over Soda Creek, Cappell Valley Road turns into Sage Canyon Road. Follow the road back towards the Valley and pass Somerston Estate Winery, Brown Estate Vineyards, Nichelini Family Winery, and Neyers Vineyards along the way.
End this scenic loop with a visit to Lake Hennessey for a hike around the reservoir for some bird watching and beautiful wildflowers. The end of Sage Canyon Road puts you back on Silverado Trail across from the Conn Creek Winery in St. Helena. Begin your journey here.
Silverado Trail
Less congested than Highway 29, the Silverado Trail runs the length of Napa Valley, from Napa to Calistoga. For unforgettable views of sprawling vineyards, the Trail is a great way to see the entire valley from beginning to end.
Begin your day at Five Dot Ranch within the Oxbow Market for some breakfast. Grab some doughnut bites with lavender sugar and bacon caramel sauce to go and head east on 1st Street for a mile until you come to the Silverado Trail. Take a left and head north to kick off your Napa Valley scenic drive. To reach Calistoga, the drive will only take you about 45 minutes, but there are plenty of places to explore in transit.
Popular wineries along the way include Black Stallion Winery, Stag's Leap Wine Cellars, and Darioush. Take a little detour when you reach the town of Calistoga and visit the Old Faithful Geyser of California, a small geyser that erupts at regular intervals. End the day at Robert Louis Stevenson State Park for some rough terrain and a hike to the top of Mount St. Helena for golden sunlight views illuminating the valley. Start your Silverado Trail scenic drive here.
Oakville Grade to Trinity
For a more exciting drive, take the twists and turns of Oakville Grade Road west into the Mayacamus Mountains. Visit the Oakville Grocery, a gourmet grocery store founded in 1881, for some picnic-friendly provisions before heading out. Head south on St Helena Highway for a quarter mile and take a right onto Oakville Grade Road.
The drive is only about 11 miles long but will take you about a half hour to complete. The ride is super steep in spots and twists quite a bit, so is not recommended to those prone to car sickness. But if you are adventurous enough to brave the route, you will see the gorgeous panoramic views of the vineyard-covered terrain below.
Your drive ends at Highway 12 in Glen Ellen, in Sonoma Valley. So if you ever wanted to experience both popular wine destinations, Oakville Grade Road is the perfect backroad to get over to the 'Valley of the Moon'. Embark on your Napa to Sonoma Valley trek here.
--
Are you ready to take in the sights of Napa Valley? Book your stay at the Wine Country Inn & Cottages and Cottages for a relaxing retreat.