Why You Need to Visit Modus Operandi Cellars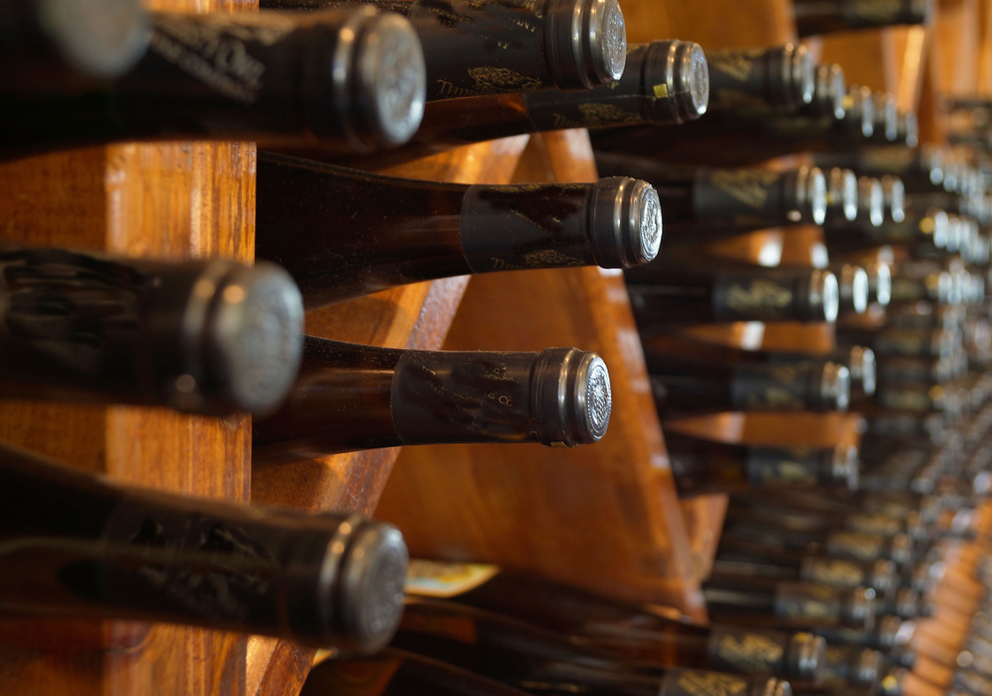 mo·dus op·e·ran·di, noun, Latin: a particular way or method of doing something, especially one that is characteristic or well-established.
Consistently rated as the top attraction on Trip Advisor in the small wine town of St. Helena, Modus Operandi Cellars is making huge waves in the Napa Valley wine scene, while simultaneously flying under the radar. If you're a lover of exceptional wine and an authentic wine tasting where you feel like you're amongst good friends, Modus Operandi is the winery to visit during your Napa Valley vacation.
After Modus Operandi founder and head winemaker Jason Moore packed up and moved from his native Texas to wine country, he dedicated himself to the diligent study of winemaking concepts and processes. Under the guidance of esteemed mentors, he soon learned that the artistic and scientific process of winemaking would only get better with practice. At only 26 years old, he launched Modus Operandi Cellars with 200 cases of Napa Cabernet. Nearly 15 years later, Jason has one of the highest revered wineries in wine country.
What puts this winery on top is their personable tasting experience. Modus Operandi utilizes barrel storage and tasting room space at Brasswood, a casual and cozy bar, bakery, and winemaking facility in St. Helena. Lovingly referred to as the "boutique of boutique" wineries, Modus Operandi is so small that tastings are available to mailing list subscribers by appointment only.
Try their Classic Tasting for a laid back and private experience with their lovely Director of Hospitality, Caitlyn McCormick. Learn the history and philosophy of Modus Operandi, hear stories of wine country, peer behind the curtain of the wine industry, and enjoy 4 to 5 current vintage Modus wines. To hang with Jason himself, opt for the Winemaker Tasting. Considered by all as a skilled storyteller with a knack for exuding warmth and comfort, Jason brings Napa Valley winemaker hospitality to a whole new level. For the full Napa Valley experience, perhaps try a night Cooking with the Winemaker. Help prepare and enjoy a multi-course meal paired with Modus wines under the guidance of Jason and a professional chef.
Modus Operandi sources from a variety of vineyards in wine country, including grapes from Russian River Valley and the Oak Knoll District. Their bold red wines are some of the best in Napa Valley. Try the Pinot Noir from the Bacigalupi Vineyard or the Vicarious Red Wine Blend of Cabernet Sauvignon, Merlot, Petite Verdot, Petite Sirah, and Syrah grapes. Our favorite is the Chêne de Bangor Cabernet Sauvignon. Considered a one-of-a-kind in the entire world, this wine was aged in French Oak barrels that are over 350 years old.
Your memorable experience with Modus Operandi will leave you with little wonder how this small winery made it to the top of St. Helena experiences.
--
For the quintessential wine country experience, book your Napa Valley stay with the Wine Country Inn & Cottages and Cottages, a boutique hotel only a short walk from your Modus Operandi experience at Brasswood.