How to Plan the Perfect Napa Valley Elopement
August 31st, 2017
Travel Tips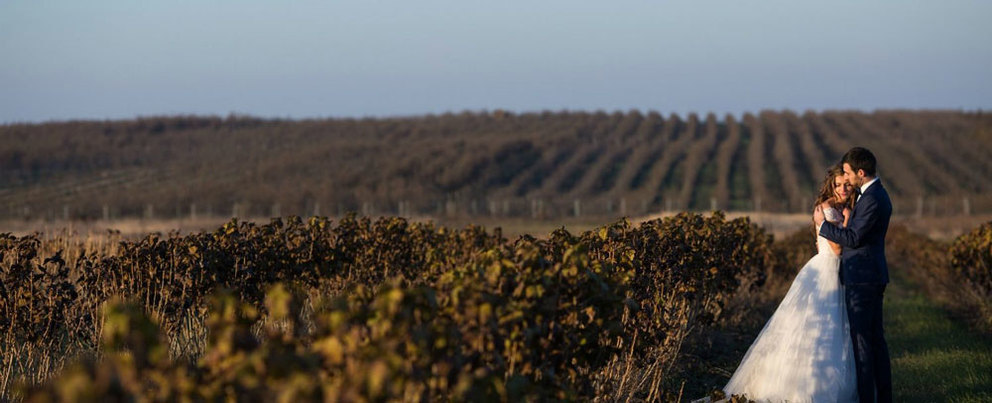 Napa Valley offers a beautiful setting for romance. This is why it is a top destination for weddings. However, you can also plan your Napa Valley elopement and stay right here at The Wine Country Inn. With the surrounding vineyards, an expanse of greenery, and coastal escapades, Napa Valley is an ideal place to elope. Whether you're looking to tie the knot with just the two of you or invite a small, intimate party, there are plenty of options. Decide what is best for you, and then let the magic take over. The Wine Country Inn will help formulate your Napa Valley elopement package so you can have the best experience possible!
Elope at The Wine Country Inn
Wine Country Inn Cottage Elopement
We have two main Napa Valley elopement packages available for your choosing. The first includes a two-night stay in a Wine Country Cottage adjacent to Napa Valley Vineyards and picturesque Eastern Hillsides. These intimate cottages offer luxurious king-size beds with quality bedding and spacious bathrooms with state-of-the-art tubs and showers. You will also receive photography services, a personalized wedding ceremony, and a floral bouquet and boutonniere. Coordination services will also be offered, along with champagne and cupcakes. This package is offered for up to six guests, and the price point begins at just $2,800. Who said you can't be thrifty in Napa Valley!
Wine Country Inn Vineyard Lawn Elopement
The second of these Napa Valley elopement packages has a little higher price point and room for additional guests! This Wine Country Inn Vineyard Lawn Elopement package features a two-night stay in a deluxe garden room in the Wine Country Inn's Vineyard House. Two rooms must be booked. You will receive the same photography and personalized wedding ceremony services, along with a floral bouquet and boutonniere. The food and drinks will still be champagne and cupcakes, but there will be more of it! You can have up to 20 guests with you for this Napa Valley elopement option. The price point begins at $3,975 for you and 10 guests and $35 is added per additional guest.
Other Packages and Specials
If you're not planning your Napa Valley Elopement, you might still want to plan a romantic getaway at The Wine Country Inn. We offer a special Romance package that will set the mood with a chilled bottle of sparkling wine, local chocolates, and a rose petal turn down in your guest room. You will also receive two 60-minute spa treatments. There will also be special complimentary winery tastings, which are added to every Napa Valley Experience. The Anniversary package is another great option to rekindle that original spark. A chilled bottle of sparkling wine and local chocolates are included, along with complimentary winery tasting opportunities.
We Wish You the Best Napa Valley Elopement
We wish you the best Napa Valley elopement, and hope you choose to celebrate with us here at The Wine Country Inn. In addition to these elopement packages and specials, you will also receive a complimentary gourmet breakfast each morning to start off your day right. For what to see and do during your stay in Napa Valley, download our free vacation guide!