How to Plan a Fantastic Napa Valley Romantic Getaway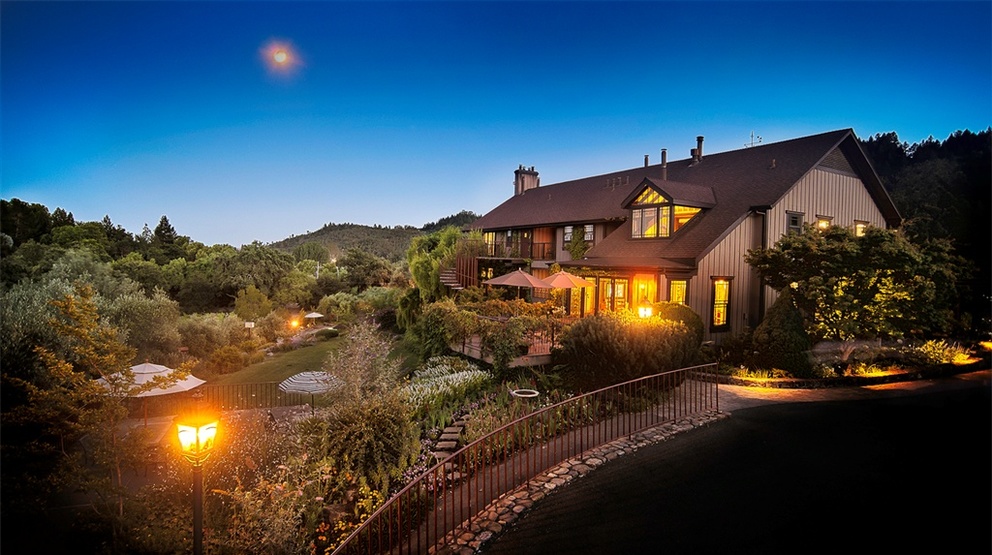 A trip to Napa Valley is one you simply won't forget. The combination of incredible wineries, delicious restaurants and majestic scenery form the perfect backdrop for a Napa Valley romantic getaway. All you need is a spectacular place to stay and a few suggestions for things to do, and your dream trip becomes a reality.
Read on for a few ideas, and download our free Napa Valley Vacation Guide for a full checklist of options for your next Napa Valley romantic getaway.
Where to Stay
When you're choosing a place to stay, we urge you to look for a place that will add to your experience. Don't just stay at a run-of-the-mill hotel … especially when you come to the wine country.
Instead, the perfect place would include private luxury cottages tucked away from everyone overlooking vineyards, as well as a selection of rooms that are just as incredible but keep the budget-conscious traveler in mind.
Here at the Wine Country Inn & Cottages in St. Helena, we offer just that. We also designed our accommodations to allow couples luxurious accommodations in which to reconnect on their Napa Valley romantic getaway. After a day spent exploring the local vineyards, snuggle up on the sofa, by a lazy fire or in a jetted tub for two. We created an oasis down a secluded country lane that allows you time to sit back, relax and enjoy the surroundings, as well as time to be alone with your loved one without distractions (no televisions!).
Things to Do
No doubt, visiting wineries will be at the top of your list of things to do during your romantic getaway to Napa Valley. And no matter how many times you return to the wine country,
established and new wineries
alike will offer incredible tastings and behind-the-scenes tours.
Napa Valley wine tours offer an unforgettable day of great wine, wonderful food and unparalleled scenery. The Wine Country Inn & Cottages staff can help you map out a plan for visiting wineries based on your tastes. A great place to start for ideas is our recent blog on 9 St. Helena Wineries You Don't Want to Miss.
Be sure to download our free Napa Valley Travel Guide to see all of the fantastic things to do in Napa Valley. You can also explore our Napa Valley vacation packages if you'd like us to take care of the planning for you.
Get Pampered
Family built and operated since opening in 1975, your stay at our
St. Helena bed and breakfast
will be enhanced by the following:
Complimentary concierge services from our Knowledgeable Staff (not quite "Pretty Woman" style, but close)
Wonderful, relaxing Spa Services
… and so much more.
Planning Your Trip
As you plan your trip to Wine Country, be sure to download our
Free Napa Valley Vacation Guide
to help you! It contains very helpful information regarding things to do and places to go in Napa Valley, as well as outlines the accommodations we have available right here at the Wine Country Inn & Cottages. Our inn is the perfect home base for an unforgettable Wine Country vacation or weekend getaway. We have evolved from Napa Valley's very first bed and breakfast inn into a magnificent antique-filled boutique hotel surrounded by vineyards and secluded at the end of a country lane. Relax in luxury in one of our
elegant cottages, suites or rooms
and enjoy a delicious breakfast each morning.