How to Have an Awesome St. Helena Main Street Experience
September 1st, 2017
Napa Valley Outdoors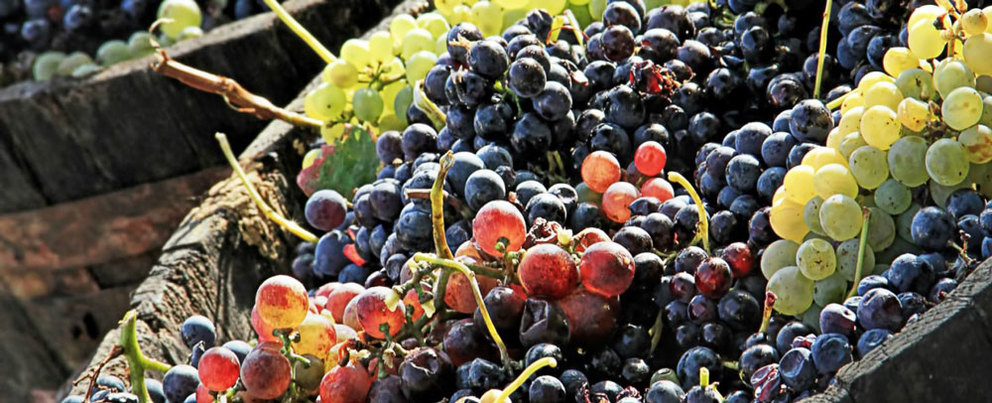 St. Helena is a quintessential town in Napa Valley. Set amongst some of the world's best-known vineyards and world renowned restaurants, the town has held onto its charm while welcoming guests year-round. Part of its charm is Main Street. Lined with boutiques, restaurants and tasting rooms, the downtown area, framed with sycamore trees, is nothing short of picturesque. Wondering what else this quaint town has to offer? Check out our list of the 10 best attractions in St. Helena's Main Street.
10 of the Best Attractions in St. Helena on Main Street
Just 65 miles north of San Francisco, St. Helena has become synonymous with vineyards and wine making and for good reason. Lush vineyards thrive in this AVA and produce some of the valley's most delicious Bordeaux, Cabernet Sauvignon and Merlots. The tasting rooms along St. Helena's Main Street are very popular among guests at The Wine Country Inn & Cottages, for many reasons including that they are within walking distance!
Tasting Rooms
Wine tastings are certainly one of the main attractions in Napa Valley. For those who are learning about wine, tasting rooms are the perfect classroom. Each winery boasts an extremely knowledgeable staff that can tell you the story of each wine from the very beginning to the delicious end.
Trinchero Family Estates – Open daily for tastings from 10 a.m. – 5 p.m., Trinchero Napa Valley offers a tasting of four of their single-vineyard cabernets as well as receive an introduction to the appellations of Napa Valley. Your experience also includes a tour of the winery and a delicious cheese plate.
Sutter Home Winery – Open from 10 a.m. to 5 p.m. daily, this historic winery and tasting room is home to an array of award-winning wines. Enjoy a self-guided tour before sitting down to try a few of Sutter Home's most famous, as well as lesser-known varietals.
Hall Wines St. Helena – Visit Hall Wines between the hours of 10 a.m. and 5:30 p.m. to a flight of wines as well as enjoy a beautiful view of the Mayacamas Mountains and the historic Bergfeld Vineyard. Several different wine tasting experiences are available.
Sattui Winery – The main tasting room at V. Sattui Winery is an experience in and of itself. Surrounding by sleek lines, rich woods and more tasting bars than any other in the valley, you'll be able to sample up to 6 of their vintage and estate wines for just $15. The tasting room is open 9 a.m. to 5 p.m.
Restaurants
Foodies simply love Napa Valley, and St. Helena itself draws gourmands from around the world to dine at its fabulous Michelin-star restaurants as well as its finger-licking roadside stands. During your visit, try a few of these great
St. Helena CA restaurants
and be sure to check out our website for additional restaurant suggestions.
Goose and Gander – If you crave rustic American food in an upscale atmosphere where you can still feel at home, try Goose and Gander in St. Helena. The dining room is "pub-like," with its dark wood accents, rich brown leather seating, and low-level lighting that adds to the comfortable ambiance. You'll be able to see right into the open kitchen as chefs, including Chef Jeff Larson, prepare your meal. The aromas from the kitchen are an appetizer for the senses as you wait for your meal to arrive. Goose and Gander is open Sunday through Thursday from 12 p.m. to 11 p.m. and Friday and Saturday from 12 p.m. until midnight.
Gott's Roadside – Dubbed "Tray Gourmet," Gott's is an old-time drive-in with present-day food. Choose from burgers, sandwiches, hotdogs, seafood, salads and more. In true drive-in fashion, you can enjoy crispy fries and a thick shake. However, you can also enjoy a glass of wine or beer with your meal. Gott's is located about 5 minutes from the Wine Country Inn & Cottages.
The Restaurant at Meadowood – This restaurant offers a fine dining experience. This elegant establishment, that is perfectly suited for a special occasion, is billed as a Modern American restaurant that is built on establishing relationships with local farming community from which its food is based. Committed to raising the bar when it comes to every meal it serves, this Michelin 3-Star dining room offers both prix fixe and a la carte options with a particular attention to wine pairing.
Farmstead at Long Meadow Ranch – This St. Helena restaurant features farm-to-table dishes that are prepared fresh in the restaurant's open kitchen. Located on a 90-acre working farm and vineyard, the restaurant itself is in what used to be a nursery barn. The look and feel of the establishment only add to the restaurant's mission to serve ingredient-driving farmhouse cooking. Enjoy Farmstead's estate-grown wines, as well as organic produce, grass-fed beef and lamb, extra virgin olive oil, Cabernet Sauvignon red wine vinegar, grappa, honey, and more.
Other Attractions in St. Helena Downtown
Cameo Cinema
– This lovely theater in St. Helena is a short walk from The Wine Country Inn & Cottages and a great spot to spend a rainy day or catch up on the latest flicks. It provides a mix of independent movies and studio films, as well as special events throughout the year. For example, if you're in town during the World Cup Soccer match, head to the
Cameo Cinema
for a special viewing, complete with popcorn! The Cameo also hosts an annual
Family Film Festival
.
Culinary Institute of America at Greystone – If you're looking for a unique culinary experience while you're in Napa Valley, the Culinary Institute of America Napa is a must. The school, which is also known as CIA at Greystone, is a short drive from the Wine Country Inn & Cottages and offers visitors the opportunity to partake in food and wine enthusiast classes, tours, shopping and dining.
The Wine Country Inn & Cottages
The Wine Country Inn & Cottages
is the perfect home base for an unforgettable Wine Country vacation or weekend getaway. The Wine Country Inn & Cottages has evolved from the Napa Valley's very first bed and breakfast inn into a magnificent antique-filled boutique hotel surrounded by vineyards and secluded at the end of a country lane. Relax in luxury in one of our
elegant cottages, suites or rooms
and enjoy a
delicious breakfast each morning
. Find out more things to do in our area, especially in St. Helena on Main Street, in our free Vacation Guide.