How to Celebrate the Best of Christmas in Napa Valley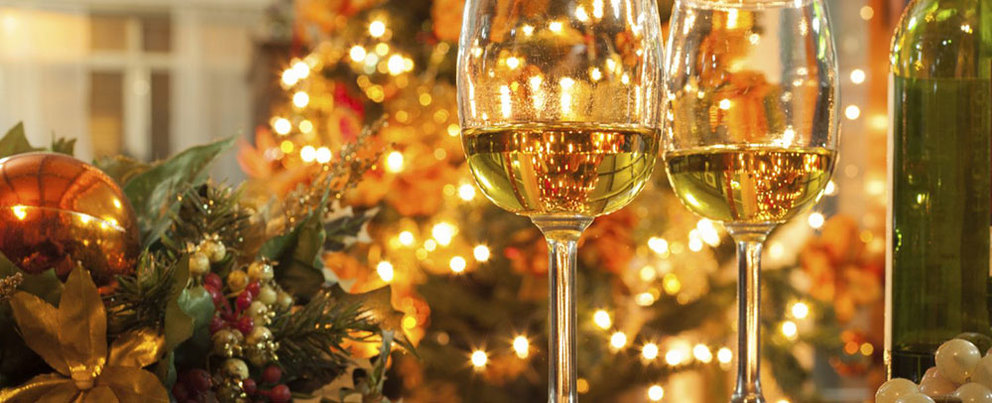 The holidays are hectic. There's no doubt about it. One way to make the holidays a little easier for you this year is to spend Christmas in Napa Valley! The wine country is not quite as busy during the holidays, but there is still plenty to do. Smaller crowds at the local wineries mean a more personalized experience. There will be a shorter wait at top restaurants, too. Find out some of the best ways to celebrate Christmas in Napa Valley and start making plans to join us today.
Whether you spend Christmas in Napa Valley, or plan to stay at the Wine Country Inn another time of year, you'll want suggestions for the best things to do and see. Download the complimentary Napa Valley Vacation Guide for a list of exceptional shops, activities, restaurants, events and more.
Where to Celebrate the Best of Christmas in Napa Valley
Holidays in St Helena
As you know, St. Helena's Main Street is a wonderful place to spend the afternoon. Between the shops, restaurants and tasting rooms, our little Main Street has a lot to offer. During the holidays, it's no different. St. Helena gets dressed up for the season and the Main Street business district takes center stage. The beautiful, centuries-old street lamps are draped with holiday décor. The trees along Main Street are strewn with lights. Even nativity and menorah displays are created for all to see. It's festive day and night, and a stroll down Main Street is sure to get you in the holiday spirit!
Napa Valley Wine Train
Children of all ages will get a kick out of the Santa Trains made possible by the folks at Napa Valley Wine Train. Hop aboard this 1.5-hour journey for your chance to meet Santa and a few of his special friends! This fun holiday tour runs from the city of Napa to the town of Yountville and back. Don't miss your chance to have your photo taken with Santa and see if you can still hear the sleigh bell ring.
Are Napa Valley Wineries Open in December?
Yes! Christmas in Napa Valley is a great time to visit Napa Valley's wineries. Select wineries remain open and offer tastings Christmas Eve and Christmas Day, however most are open throughout December leading up to and right after the holidays. In fact, we have known some wineries to pull out special bottles of vino this time of year, when crowds are smaller and you can enjoy a more personalized and leisurely experience. Ask our front desk for information about local wineries and check their individual websites for additional hours and info.
Other Things to Do in St. Helena and Napa Valley
If you'd like more information on things to do in St. Helena and Napa Valley any time of year, feel free to download our free Napa, California Vacation Guide. Within this useful guide, you'll find suggestions for dining, excursions, wine tastings and much more. Whether you're looking for adventure, a peaceful weekend for some "me time," or a romantic weekend in Napa Valley with the one you love, let the Wine Country Inn & Cottages serve as your home base during your stay. Relax in one of our luxurious rooms or cottages and enjoy a fresh, gourmet breakfast each morning.
If you're planning a trip to Napa Valley this, don't forget to explore our packages and check availability online!
Photo Credit: kieferpix / iStock / Thinkstock