Here are 3 of the Best Napa Bike Tours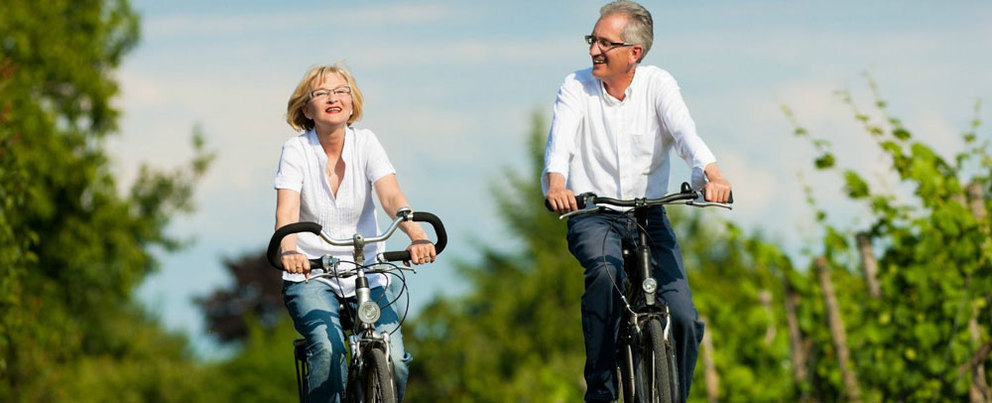 Napa Valley is home to rolling hills of vineyard paradise, dappled by sunlight and kissed by a gentle California breeze. These vineyards are a staple, providing the grapes needed to produce the alluring wines of Napa. With so many vineyards and wineries at the forefront and beautiful California weather to match, outdoor activities are a must. One great way to enjoy both your favorite things- sunshine and wine- is to go on one of the local Napa bike tours. Let the sun sink into your pores, along with the wine, during your stay with The Wine Country Inn & Cottages. You will get to cycle past some beautiful vineyards and famed wineries on some of these Napa bike tours. Your final destination will then be one of these wineries for a few post-workout glasses. Here are some of the best Napa bike tours!
Napa Valley Bike Tours & Rentals
You will experience Napa Valley vineyards up close and personal with the Napa bike tours available at this vendor. You can choose from a fully guided tour or a self-guided tour. The resources, either a knowledgeable guide or route maps, will be provided. With over 200 bicycles,
Napa Valley Bike Tours & Rentals
will keep you covered during your vacation stay.
Wine Country Bikes
Enjoy some town to town tours with
Wine Country Bikes
! These self-guided Napa bike tours are for the adventurous and experienced. They include custom route planning, pre-tour orientation, GPS routing, and comprehensive road books. You will have all you need, including roadside assistance, for one of these exciting tours. Casual tours will take you through the wine valleys, apple country, and rolling farmland. Adventure tours will take you along the rugged Pacific Coast and through redwood forests. Road bike tours will take you along Sonoma County and include incredible scenery!
Clif Family
The
Clif Family
is not just known for their famous bars and their Napa Valley winery. They also help plan cycling trips. You can grab an espresso and Clif bar before you enjoy a custom tour through the picturesque hills. Then, end up at the tasting room at Clif Family wines and enjoy a wine and food pairing after all that hard work. There are customized Napa bike tours and routes available along with bicycle rental packages. Clif Family has teamed up with Calistoga Bike Shop to provide these opportunities to visitors.
After One of These Napa Bike Tours
Cycling sure does work up an appetite! After your Napa bike tours, head out to dinner at one of
our favorite Napa restaurants
. Then, come back and settle in for the evening at
The Wine Country Inn & Cottages
. Our luxurious accommodations, spa amenities, gourmet breakfast, and daily wine specials will create an unforgettable experience during your visit. Go for a dip in the pool or hot tub or spend a romantic evening in one of our lovely cottages. We want to make your stay at The Wine Country Inn & Cottages one full of great times and wonderful memories you will treasure. For more to do in Napa Valley, download our free vacation guide!