5 of the Most Beautiful Wineries in Napa Valley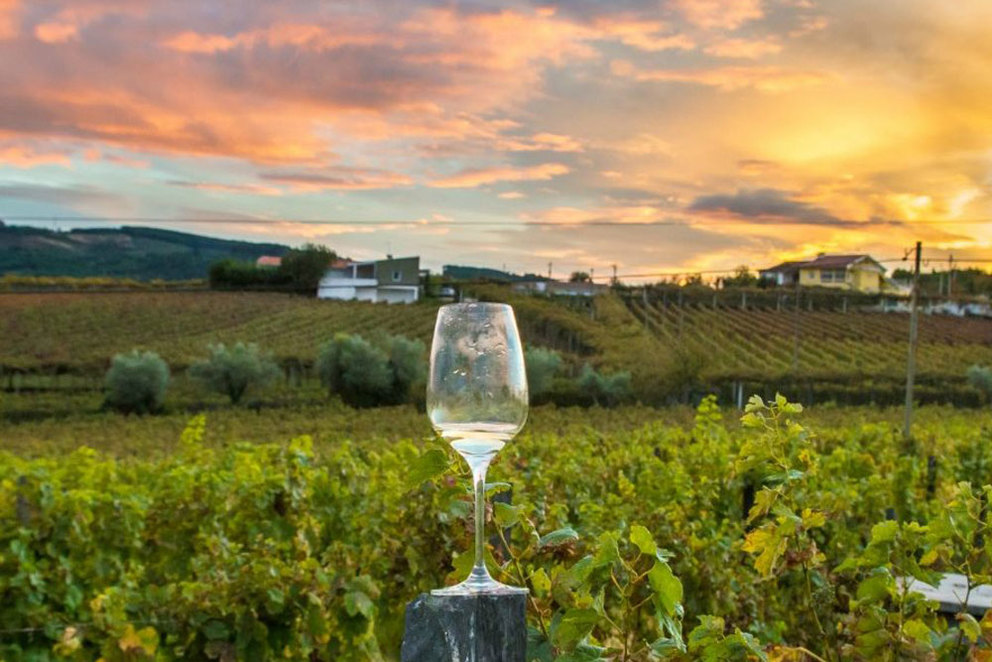 There are some truly stunning landscapes in Napa Valley, and many of them are centered around wineries. From rolling vineyards to hilly retreats with meadow and forest views for miles, many of the most beautiful wineries in Napa Valley are some of our dearest partners. Here are 5 of the most beautiful wineries in Napa Valley that you need to visit during your stay at the Wine Country Inn & Cottages !
Read about more of our amazing winery partners to add to your itinerary! Then, book our Wine Country Experience to customize your stay with wine tastings, fine dining, hot air balloon rides, and more! Your transportation will be arranged for you.
The Most Beautiful Wineries in Napa Valley
Castello di Amorosa
A list of the most beautiful wineries in Napa Valley simply must start with the most epic Castello Di Amorosa. At this one-of-a-kind Tuscan castle, you will experience true royal luxury. Discover gorgeous vineyards, the authentically-built massive castle, and exclusive Italian-style wines when you visit this marvel. Lavish wine tasting tours will take you throughout the 121,000-square-foot castle and its 107 rooms. You can discover four underground levels and 24,000 square feet of caves for barrel aging as well as the expansive vineyards of the 83-acre property.
Silverado Vineyards
You can't beat the gorgeous views from Silverado Vineyards, one of the most beautiful wineries in Napa Valley. This hilltop estate has a stunning tasting room with high ceilings and mood-setting chandeliers. It also features an expansive patio overlooking the valley below. You can experience the awe-inspiring landscape up close and personal with the private Saddleblock Vineyard Tour. You can also indulge in the unique Library Tasting, which includes a history of Silverado and 30 years of creating Cabernet.
Freemark Abbey
Established in 1886, Freemark Abbey has a rich heritage as one of the most beautiful wineries in Napa Valley. The stunning stone and rustic exterior and interior are timeless, whle the lush views are magnificent. Sip timeless Napa cabernets paired with delightful daily tastings. Enjoy the full yakitori restaurant Two Birds One Stone for signature poultry dishes and a hearty bounty of unmatchable wine.
Del Dotto Historic Caves
The Cave Experience and Barrel Tasting at Del Dotto Vineyards is a one-of-a-kind activity to enjoy in Napa Valley. During this Napa winery caves experience, you will taste 8 wines in the caves with dark chocolate pairings. Taste the magic of wine produced in oak barrels crafted from the great forests of the world and then cave-aged. Then, after exiting the caves, you will be offered a selection of cheese and housemade salami. After your tour and tasting, explore the rest of the beautiful St. Helena Venetian estate with incredible architectural details.
Silver Oak Cellars
Located between the Silverado Trail and the town of Oakville, Silver Oak Cellars was founded from a dairy barn in 1972. Since inception, it has evolved into a modern, state-of-the-art winery featuring an iconic water tower and glass house library. It is quite beautiful as well as unique! The cellars also feature an American Oak barrel chai and History Gallery with memorabilia from the original winery.
Retreat to The Wine Country Inn & Cottages
After experiencing breathtaking views at some of the most beautiful wineries in Napa Valley, return to
The Wine Country Inn & Cottages
for even more amazing scenery. Surrounded by acres of world-class vineyards and award-winning wineries, our unique boutique hotel is tucked away in nature. Enjoy views of
Napa Valley vineyards
or majestic mountain vistas from our private
Wine Country Cottages
. Choose one of five unique cottages, each spanning 800 square feet and featuring large king size beds with the highest quality bedding. Each spacious bathroom includes a soaking tub and a shower. Cuddle up by the fire or enjoy the valley scenery and a glass of Napa Valley wine from your porch.