5 of the Best Spots for Napa Valley Hiking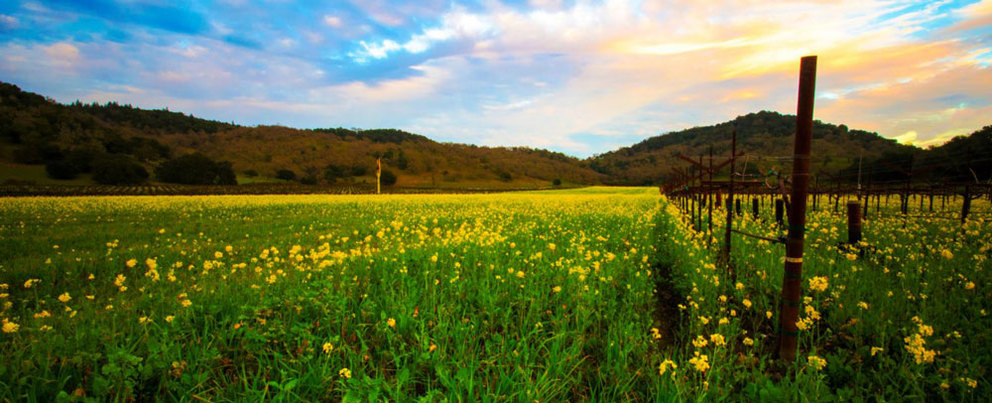 Visitors come to Napa Valley from all over the world to see its stunning landscapes. Vineyards span for miles between rolling hills and dense forests. Between all the wine tastings and restaurant visits, take some time to explore the Valley on foot. Get up close and personal with the beautiful scenery when you partake in some Napa Valley hiking!
If you are planning a trip to Napa Valley, Wine Country Inn & Cottages can help! Start with our Napa Valley Attractions Guide. It gives you all the basics on things to do in Napa Valley. If you're having a hard time planning, Wine Country Inn & Cottages can always plan for you with our Wine Country Experience Package Our staff can customize your stay by arranging your adventure and transportation, no matter what you want to do. Let us pack you a picnic and drop you off for some Napa Valley hiking, or make you a dinner reservation. Our knowledgeable staff is here to help!
5 of the Best Spots for Napa Valley Hiking
1. Bothe State Park
Bothe State Park is just minutes from Wine Country Inn & Cottages . This stretch of greenery boasts six well-maintained trails delving deep into the western hills of the Napa Valley. Shaded and cooled by the picturesque creek that runs through the property, these trails range from a beautiful stroll to a challenging hike that delves 6 miles into the mountains.
2. Robert Louis Stevenson State Park
After making this scenic 5-mile hike to the top of Mt. St. Helena, you will be rewarded with incredible views of the San Francisco Bay area. This park was named after Robert Louis Stevenson, the famed writer of Treasure Island and The Strange Case of Dr. Jekyll & Mr. Hyde after he honeymooned there in the 1800s!
3. Napa Valley Vine Trail
The Napa Valley Wine Trail is a work in progress that will one day span 47 miles and connect Vallejo to Calistoga with pedestrian, pet- and bike-friendly trails. Sections of the trail are currently open, but there is still a lot of work to be done as the Napa Valley Vine Trail Coalition continues to seek land, funds, and support for this grassroots project. Just check the current map of the trails that can currently be used before you go!
4. Oat Hill Mine Trail
The Oat Hill Mine Trail offers a taste of history and amazing views. Originally created as a road to access a mine, this 5-mile hike quickly soars above Napa Valley. You will alternate between forest and clearings providing spectacular views of Calistoga from above. View vineyards in the distance as you breathe in fresh, hilltop air.
5. Moore Creek Park
Moore Creek Park offers 15 miles of trails, perfect for a leisurely stroll through some breathtaking scenic views or a day of Napa Valley hiking. Out of all the trails at the park, the Lake Hennessey Shoreline trail is a favorite. Many of the trails have overlooks to the lake, but this particular route follows the contours of the lake for fantastic views from its shoreline.
After Your Napa Valley Hiking Trek, Return to Wine Country Inn & Cottages
After you experience some Napa Valley hiking, come back to Wine Country Inn & Cottages to rejuvenate. Truly relax by indulging in a
spa treatment
in the privacy of your own room. A classic Swedish Massage will put you into deep relaxation, or you can get the full treatment with our Wine Country Bliss. Have it all with a custom aromatherapy massage, cleansing facial, hair treatment and foot scrub. Drift off to sleep in your
comfortable room or cottage
, then wake up refreshed and ready for your next Napa Valley adventure!