Everything You Need to Know About St. Helena Olive Oil Co.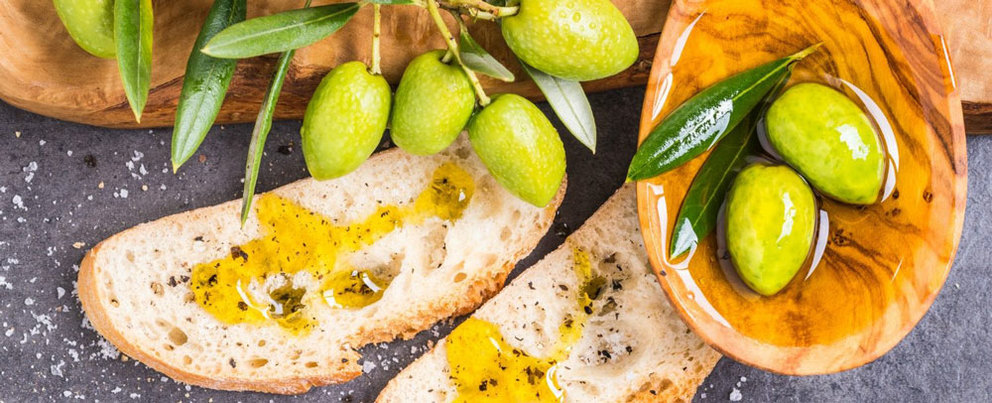 Napa Valley is filled with rolling hills and beautiful vineyards as well as some of the top restaurants and wineries in the world. Among the gorgeous scenery and premier culinary culture, you will also discover some truly unique establishments. St. Helena Olive Oil Co. is one of these! St. Helena Olive Oil Co. is the premier place for a Napa Valley olive oil tasting. Experience some delicious extra virgin olive oil, red wine vinegar, and more unique flavors during your visit.
For more information on unique culinary experiences near The Wine Country Inn & Cottages, read about nearby attractions, restaurants, and wineries. There are some wonderful places to visit and explore near our luxurious Napa resort. Spend a romantic getaway making unforgettable memories with your loved one and lapping up the lavish lifestyle of Napa Valley.
The Firsts of St. Helena Olive Oil Co.
Established in 1994, St. Helena Olive Oil Co. was the first in the United States to open the olive oil tasting room concept. It also offered the first production of orchard designated Napa Valley Extra Virgin Olive Oil, the oldest Napa Valley red wine vinegar, and production of the first true American sparkling wine vinegar. Facing challenges head-on, St. Helena Olive Oil Co. has persevered and created a unique brand and concept that continues to thrive in Napa Valley.
Olive Oil Tasting
An olive oil tasting in St. Helena is much like a wine tasting but with different ingredients. At St. Helena Olive Oil Co., you will learn about the art of making olive oil before you experience the result firsthand. Located in a historic building on Main St., enjoy a bar-height counter where you can taste locally made olive oil, balsamic vinegar, and more. As you taste different flavors, learn which olive oils are best for different occasions. From cooking oils to salad dressings to bread dipping, olive oil is an eclectic ingredient!
St. Helena Olive Oil Co. Products
During a St. Helena Olive Oil Company tour and tasting, you will discover a variety of olive oil products.
Extra virgin olive oil
tops the list, while
balsamic and red wine vinegar
are second favorites. There are even sherry wine, pinot noir, and dirty martini vinegars and olive juices available.
Flavored olive oil
includes some fresh garden herbs and fruits, such as basil, garlic, rosemary, lemon, orange, lime, and jalapeno. St. Helena Olive Oil Co. also sells organic grey salt, pink Himalayan salt, and smoked Alderwood sea salt. Rubs and seasonings include organic Italian herbs and a dipping oil herb blend. These all make great gifts as well as wonderful presents to yourself to bring back home to your kitchen!
Romance and Relaxation Await at The Wine Country Inn & Cottages
During your stay at The Wine Country Inn & Cottages, enjoy our
luxurious accommodations
and upscale amenities. Our
massage therapy
will have you relaxed and rejuvenated, while our
gourmet breakfast
each morning will give you energy to begin a variety of Napa activities. To add an extra spark back into your love life, enjoy our premier
romance package
. Enjoy a couples' massage, complimentary wine tasting, local chocolates, and a rose petal turn down with this favorite getaway package.