Enjoy 10 Exciting Days at the Popular Festival Napa Valley
August 31st, 2017
Arts & Culture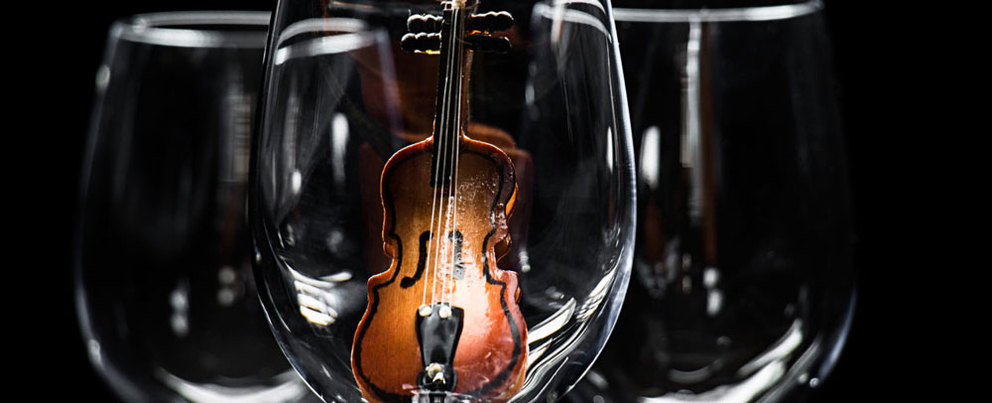 One of the major highlights of the year near The Wine Country Inn & Cottages is the annual Festival Napa Valley (also known as the Festival Del Sole in Napa). This 10-day music, food, wine, and art festival has long been a popular event in the region. Experience various creative genres against the backdrop of the magnificent Napa Valley. You will thoroughly enjoy a fantastic lineup of art, artists, and performances that will satisfy your craving for culture. Festival Napa Valley is one local event that you don't want to miss!
For more information on Festival Napa Valley and other happenings near The Wine Country Inn & Cottages, you can download our free Vacation Guide!
When is This Year's Festival Napa Valley?
Passes are on sale now for this year's Festival Napa Valley, which will take place from July 14-23, 2017. The magnificent event features 100 wineries, over 60 events, and some brilliant stars of music, dance, and theater. Enjoy Napa Valley's fine wine and cuisine, as well as enriching art and community programs.
The Cuisine!
Start with the opening night gala with Danielle de Niese on July 14 and then enjoy the incredible cuisine that carries throughout Festival Napa Valley. Indulge your palate with the Taste of Napa event or Patron Dinner on Saturday before the next day's Vintner's Luncheon at Lail Vineyards. Luncheons continue throughout the entire festival at a variety of local wineries. Some of these destinations include Stag's Leap Wine Cellars and our partners at
Silver Oak Winery
. You can also enjoy some delicious dinners throughout the event, including exquisite plates at
Trinchero Family Estates
and Quintessa.
Who is Performing?
While the food is delicious,
the entertainment
is really the star of the show at Festival Napa Valley 2017. This year, you will experience some fabulous performances from musicians and dancers. Gloria Estefan is the highlight on Saturday, while the Havana Chamber Orchestra, Bill Murray, and San Francisco Ballet will also perform. Enjoy a brilliant pianist, regional dance company, and guitar guru, among others. The closing performance on Friday, July 22, is Porgy and Bess in Concert with Angel Blue and Lester Lynch!
What to Wear to Festival Napa Valley
There are some details you might have forgotten when planning your Festival Napa Valley experience. One of these is what to wear! Napa-chic style is all the rage, from loose flowing tops and dresses to stylish white blazers and linen pants. Since many of the events take place outside, consider a stylish hat and sunglasses to block the rays. And be sure to bring a sweater or jacket, since temperatures can drop as the day melts into evening. Practical shoes are also recommended since you might be traveling from venue to venue.
Start Planning Your Trip!
The Wine Country Inn & Cottages is the perfect place to serve as your home base during Festival Napa Valley. From our luxurious inn, you can head out and attend any number of events, as well as spend time relaxing poolside or in your
comfortable room
during down time. Enjoy gorgeous vineyard and mountain views when you wake up in the morning and when you close your eyes at night. You will also love our lavish amenities and add-ons, such as a
private, in-room massage or spa package!
We want to make your festival experience the best it can possibly be. Just ask how we can accommodate you during this wonderful local event!