Enjoy Amazing Wine and Breathtaking Views at Duckhorn Vineyards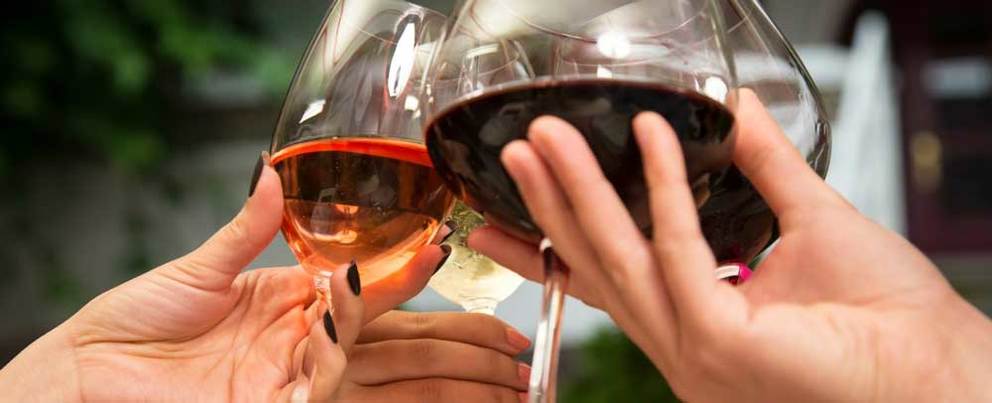 Duckhorn Vineyards in Napa Valley is a luxurious destination, featuring an estate house where you can participate in wine tastings and enjoy a gorgeous garden perfect for taking a stroll. You will appreciate the impressive waterfowl collection and a unique wine library in a temperature-controlled aboveground cellar. Just a one minute drive or seven-minute walk away from The Wine Country Inn & Cottages, Duckhorn Vineyards is an ideal local attraction to tour and explore during your vacation. Simply sit back, relax, and drink a glass of wine as we let you know the reasons you need to visit Duckhorn Vineyards.
For more information on our local winery partners, view our list of premier wine tasting experiences. Duckhorn Vineyards is just one of many incredible wineries here in Napa Valley!
Duckhorn Vineyards History & Wine
Founded back in 1976, Duckhorn Vineyards was established as a premier producer of Bordeaux varietal wine. Duckhorn wines have a Merlot focus and commitment to quality. The seven-estate vineyard has several locations throughout Napa Valley as well as on the
slopes of Howell Mountain
. And each offers a variety of different flavor profiles. The current releases include Merlot, Cabernet Sauvignon, Chardonnay, Cabernet Franc, and Petit Verdot. Ideal for a warm summer evening, Duckhorn Vineyards' Sauvignon Blanc is a favorite featured wine waiting to be chilled and enjoyed. However, you are sure to love all of these exquisite varieties!
Wine Tastings at Duckhorn Vineyards
Enjoy a seated tasting with individualized attention from the knowledgeable staff at Duckhorn Winery. You can choose from two options, the regular Wine Tasting Experience or an Elevated Experience.
With either selection, you can add a charcuterie plate (at an additional fee), or two, to share with those in your group. Let's take a closer look at the tasting experiences at Duckhorn Winery and what each experience offers.
The Portfolio Tasting runs $35 per person. It features five current release wines from across its portfolio. Reservations are required.
The Elevated Tasting Experience runs $55-85 per person, depending on whether you select the Estate Tasting, Group Tasting, or Private Tasting.
During the
Estate Tasting
($70 per person), you'll meet at Founders Fountain where a guide will share the winery's history. You'll then be led to a private room in the Estate House, where you will experience a guided tasting featuring five Estate and vineyard-designate wines. A cheese accompaniment will be included in this one-hour offering.
The Private Tasting ($85 per person) offers a luxurious one-on-one experience in either the Private Tasting Room or Marlee's Garden. This experience may be customized based on your preferences and includes a selection of small production Estate and vineyard-designate wines. Be sure to select specific varietals when you're making your reservation. Also, a cheese pairing is included with this experience, and reservations are required.
After Touring Duckhorn Vineyards
After your wine tasting adventures at Duckhorn Vineyards, simply walk back to
The Wine Country Inn & Cottages!
With such a convenient location, you can drink all the glasses of wine that you want. Here at The Wine Country Inn & Cottages, you will receive continued luxury treatment, especially if you opt for the
romance package
. This offer includes a chilled bottle of wine on arrival, local chocolates, and a rose petal turndown in your room. You will also receive an hour-long couples massage! Come back to this romantic setting and continue a wonderful evening with your sweetheart.