Did Your Favorites Make the Top Napa Valley Wineries List?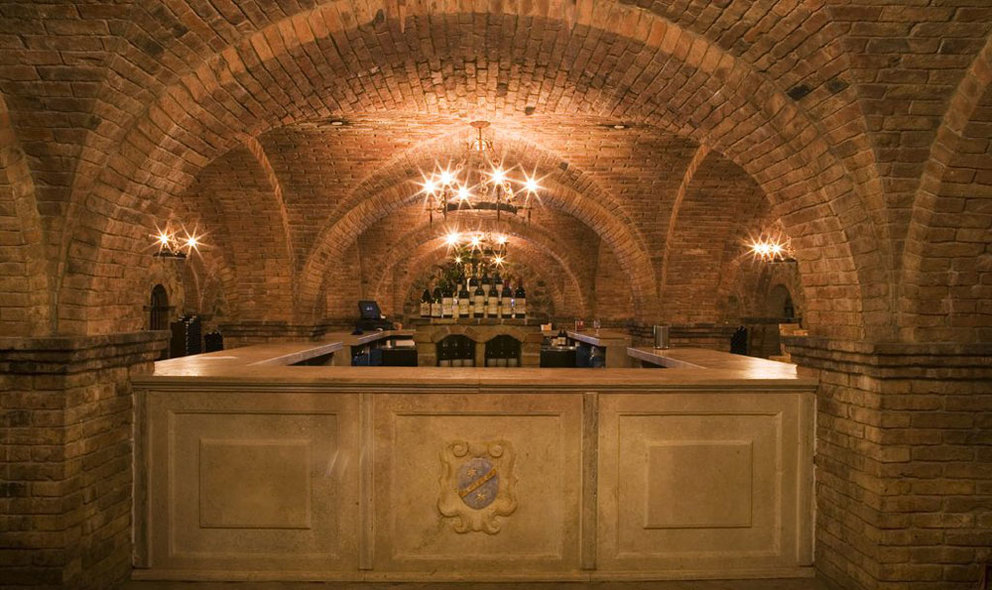 Napa Valley has more than 500 wineries, each with its own story and with a unique experience to offer. With that many, it might be hard narrowing down your selection. Consult our guide below, which contains our Top Napa Valley Wineries List as well as some planning tips!
Of course, this list is not exhaustive and when you stay with us at The Wine Country Inn & Cottages , our staff can help direct you to wonderful wineries that are a great match for your palate.
More than 500 Wineries in Napa Valley?
Yes, there are more than 500 wineries in Napa Valley. And each one is under the ownership of someone different who has a great passion for what they do and wants to develop the best, most delicious, unique wine possible. Mother Nature plays a big role in the finished product, but rest assured that a lot of love and hard work has been put into each sip of wine you take here in Napa Valley.
It's highly recommended that you take the tours offered at the wineries rather than just head to the tasting room. It's worth the time you take to learn the history of each establishment and the personal stories that surround the winemaking. The tours are nothing short of inspirational – and delicious!
Top Napa Valley Wineries List
Alpha Omega
With beautiful fountains splashing rainbow prisms in front of its facade, Alpha Omega is a favorite on our Napa Valley wineries list. This winery offers handcrafted beverages blending the Old and New World into some pretty spectacular flavors. The owners of the green-certified winery and vineyard are also dedicated to being stewards of the land, protecting the earth for future generations by using sustainable practices.
Known for its Chardonnay and Sauvignon Blanc flavors, Cakebread is a wonderful selection of Napa Valley wineries. Located on St. Helena Highway, Cakebread offers some fantastic tour and tasting opportunities. The wine and food pairing includes four fantastic recipes from resident chefs, while an in-depth educational tour and tasting includes a history of the winery, overview of the winemaking process, and guided tasting in an elegant sit-down venue.
There are five different experiences available at the stunning Castello di Amorosa winery. This replica of a 13th-century medieval Italian castle offers a unique and regal environment for your Napa Valley wine experience. Delicious chocolate, cheese, or charcuterie pairings are available to add on when you sample Castello's Italian-style wines. Because of its popularity, reservations are recommended for all guided and specialty tour experiences.
This iconic selection from our top Napa Valley wineries list is Napa Valley's oldest winery. The Charles Krug Winery is also home to California's very first tasting room. Opened for public tastings in 1882, it has evolved into a world-class hospitality center. Charles Krug is renowned for exceptional wines, gorgeous design, and a tried and true storied heritage.
The Del Dotto Estate Winery & Caves is a fantastic family-owned winery that focuses on small production, premium wines. The unique feature that draws visitors in, however, is the wine caves. In 1885, Chinese laborers dug a 350-foot wine cave using only picks and shovels. This was one of the first wine caves to appear in Napa Valley and is currently one of only six still in existence. The result of cave-aged wines is a voluptuous, opulent flavor that sets Del Dotto's wines apart from its contemporaries.
Nestled in the lush Napa Valley with rolling hills serving as a dramatic backdrop, Duckhorn Winery is a family-owned winery in St. Helena, CA that has been making artisan wines since the 1970s. Each varietal is certainly worth a trip and a taste! Enjoy a seated tasting with individualized attention from the knowledgeable staff at Duckhorn Winery. You can choose from two options, the regular Wine Tasting Experience or an Elevated Experience.
You'll love the gorgeous atmosphere at Freemark Abbey, a winery with a legacy of 130 years in the making. This quintessential choice from our top wineries in Napa Valley list has a rich history featuring the first female Napa winery owner on record. Discover mmore about the unique history of Freemark Abbey when you indulge in a Classic or Courtyard Tasting. Then, dine at the on-site restaurant to pair your wine with a delectable meal.
One of the oldest continuous working wineries in the Napa Valley is Markham Vineyards. Established in 1879, Markham Vineyards specializes in Merlots, providing sweet red wines to the region. You'll love browsing the on-site art gallery in between tastings. The Estate Tasting and Heritage Tasting are both wonderful options, each including five fantastic blends.
You'll love the winery, vineyards, and caves at Pride Mountain Vineyards, along with breathtaking views of rugged Mount St. Helena to the northeast. This 235-acre estate has a rustic wooden-beamed winery that blends serenely into the mountainous surroundings. Enjoy a casual tasting room with the latest vintages and the gorgeous grounds, including a terrace overlooking the vineyards.
Dedicated to only serving the finest Cabernet Sauvignon, Silver Oak Cellars began with a handshake between two friends and a bold vision. Focusing on just one varietal, these friends were able to perfect American oak-aged Cabernet Sauvignon. You can sample this delicious red wine during a tour and tasting. Try the Food and Wine Pairing, which includes herbs and vegetables from teh garden to create a seasonal menu. Or, enjoy the Silver Tour and Taste, which will give you a more in-depth look at the history gallery, production cellar, and library tasting space.
Planning Your Trip to Napa Valley
Whether you're looking for adventure, a peaceful weekend for some "me time," or a romantic weekend with the one you love, Napa Valley offers a variety of options for things to do, see and experience. Let us at the
Wine Country Inn & Cottages
serve as your resort of choice during your stay. Relax in one of our
luxurious rooms or cottages
and enjoy a fresh, gourmet breakfast each morning.
If you're planning a last-minute trip, don't forget to check availability online!
Photo Credit: Jim Sullivan / Castello di Amorosa