Cindy's Backstreet Kitchen Is What Happens When a Famous Chef and Good Food Combine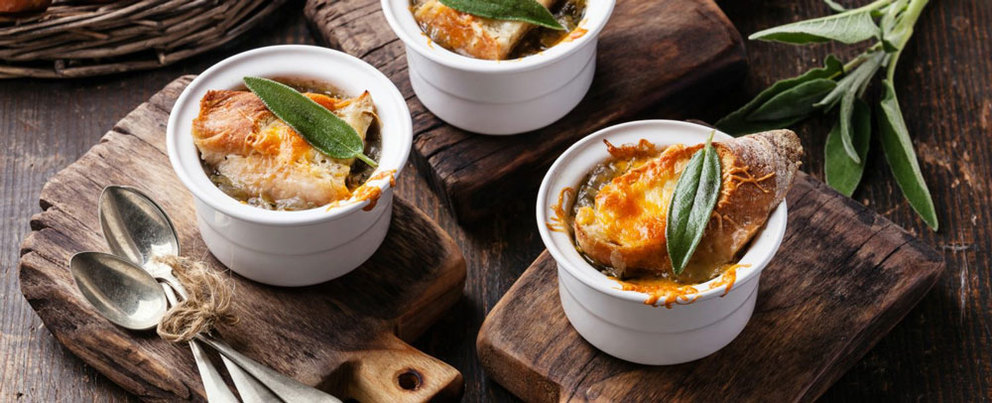 Indulging in an area's incredible cuisine is one of the best parts of going on vacation. In Napa Valley, the thriving culinary scene is run by some of the top chefs in the United States. One of these is Cindy Pawlcyn, a famous chef and award-winning cookbook author. Her restaurant, Cindy's Backstreet Kitchen, offers some unique, delicious California-style fare. This incredible restaurant is just 5 minutes away from Wine Country Inn & Cottages , making it the perfect place to grab a bite to eat during your stay!
If you're looking for other local restaurants and eateries, our Napa Valley Dining Guide can be a great help! Our helpful staff at Wine Country Inn & Cottages is also always willing to recommend an array of mouthwatering restaurants like Cindy's Backstreet Kitchen, no matter what you're craving.
Cindy's Backstreet Kitchen Atmosphere
The historic building that holds Cindy's Backstreet Kitchen was built in the 1800s and once served as a 1920s bordello and a cooperage for wine barrels and casks. The interior of the building was re-designed by Howard Backen of Backen
Gillam Kroeger Architects
for a warm, comfortable, California-casual atmosphere. Guests enter through a brick patio with alfresco dining shaded by a 100-year-old fig tree. Meanwhile, the kitchen's wood-burning oven warms things up. The zinc top bar and cozy banquettes are ideal for grabbing a drink with friends, while the dark checkerboard stained floors add some speakeasy drama to the downstairs dining room.
Cindy's Backstreet Kitchen Cuisine
Make sure you arrive at Cindy's Backstreet Kitchen with an empty stomach! The menu is an eclectic mix of flavors based off of California cuisine. The menu changes daily based on the ingredients available, so you know what you eat is always straight from the farm. When you order a dish, you can always expect there will be a delicious twist that takes the flavors to the next level. It will be like you're eating one of the best home-cooked meals of your life! If you have room left, definitely don't skip dessert. Cindy's souffles, pies, and cakes taste just like Grandma made them, or maybe even better!
Cindy Pawlcyn of Cindy's Backstreet Kitchen
Cindy Pawlcyn is a world-renowned chef, but if you would like to try out her cuisine for yourself, you have to come to California. She has opened and co-owned many restaurants in the past 30 years, but the two of her own are Mustards Grill and Cindy's Backstreet Kitchen. Every since she was a little girl, she enjoyed playing in her backyard garden. This sparked an interest for the use of seasonal fresh foods in her cooking. The level of commitment to the high quality of ingredients can be seen in the menus of her restaurants. Over the years, she has shared her knowledge with the world through 5 cookbooks. Her culinary expertise is recognized through her multiple
James Beard Foundation
awards and nominations.
Stay at Wine Country Inn & Cottages
After a filling dinner at Cindy's Backstreet Kitchen, it is just a quick trip back to Wine Country Inn . Settle in for a relaxing evening in your luxurious Napa Valley
guest room or private cottage
. Then, wake up the next morning to a delicious
homemade breakfast
to start off your day right.
Book your Wine Country adventure today
!