Check Out the Beer and Food Summit at the Culinary Institute Napa
August 31st, 2017
Arts & Culture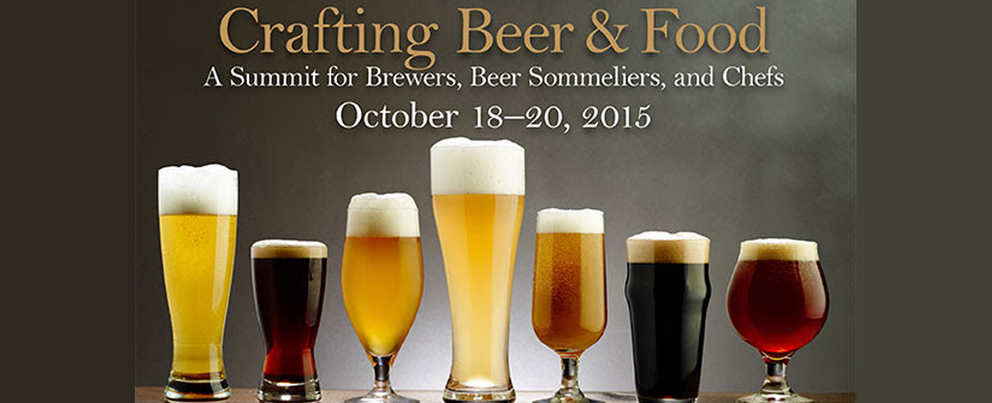 Crafting Beer and Food is a special event coming up at the Culinary Institute of America in Napa Valley October 18-20. It was created with brewers, beer sommeliers and chefs in mind — professional or self-proclaimed — and promises to be an incredible opportunity for those who love beer and food to expand their knowledge the best ways there is: through experience.
Now's the time to register for this event at the CIA at Greystone, which is located right here in St. Helena, CA. It's also a good idea to go ahead and book a stay. The Wine Country Inn & Cottages is less than 5 minutes from Culinary Institute of America Napa, making our luxurious and comfortable inn a great place to call "home" while you're attending the Crafting Beer and Food Summit.
Check Out the Lineup of Classes and Presenters
According to the Crafting Beer and Food website, this summit will "focus on modern, innovative ways to create menus that reflect the quality ingredients and passion behind the world's best craft brews. Culinary Institute Napa chefs and beverage instructors will work alongside master brewers as they delve into these subjects, utilizing the college's state-of-the-art facilities and culinary and beverage expertise."
View the extensive list of presenters.
The event website also lists the following discussion topics:
Crafting an innovative food and beer menu
Curating your beverage list
Uncovering cult brews
Craft beer and fine dining
Making beer recommendations that reflect your menu
The future of craft beer and food
Register for the Summit
Join hands-on and on-trend forums, network, and expand your knowledge of food and beer and combinations thereof. You can register for the Oct. 18-20 event online at
CIA's website
.
About the Culinary Institute Napa
Started in New York City, the world's premier culinary college opened its California campus in St. Helena in 1995. It also has campuses in Texas and Singapore. Many visitors to Napa Valley may not realize the St. Helena campus is open to the public and available for food and wine enthusiast classes, tours, shopping and dining.
Culinary Institute of America Napa is a great place to spend an afternoon during any visit to the Napa Valley. Take one of their many courses or watch expert demonstrations, enjoy a delicious meal at one of its three restaurants, and peruse the aisles at CIA's Spice Islands Marketplace, which is THE place to find cooking ingredients, cookware, bakeware, kitchen tools and utensils, as well as cookbooks!
Plan Your Trip to St. Helena
When you're planning a trip to the Napa Valley area, St. Helena in particular, download our
Napa, California Vacation Guide
for helpful information and tips. Whether you're looking for adventure, a peaceful weekend for some "me time," or a romantic weekend with your special someone, Napa Valley offers a variety of options for things to do, see and experience. Let us at the award-winning
Wine Country Inn & Cottages
serve as your home base during your stay. Relax in one of our
luxurious rooms or cottages
and enjoy a fresh, gourmet breakfast each morning!