Best of the Best: Yountville Restaurants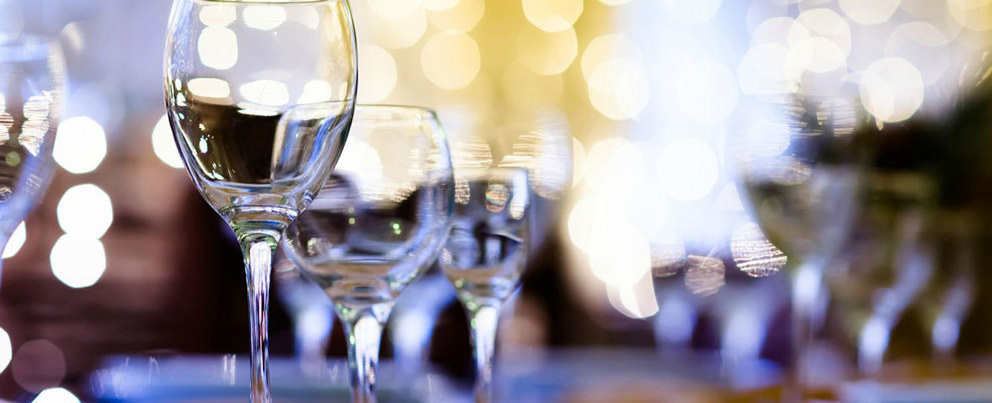 Nothing pairs with wine quite like a delicious gourmet meal to match individual flavors. Napa Valley is full of some of the best vineyards in the country, and several Yountville restaurants are on par with their beverage counterparts.
Indulge in These Yountville Restaurants
Lucy Restaurant & Bar
Innovate garden-inspired cuisine is available at Lucy Restaurant & Bar in Yountville, CA. Everything starts in Lucy's garden, inspiring field-to-fork meals and artisan cocktails. Roasted parsnip and carrot soup or gnocchi from the garden will satiate, while milk-fed lamb and dry-aged beef striploin are available from the range. Yogurt mousse or chocolate cremeux are delectable dessert choices.
Bottega
The menu at Bottega is a blend of Italian cuisine and housemade ingredients with local sources at the forefront. Pastas, cured meats, and fresh cheeses are all made in house while specialty cocktails and lounge menus are available as well. Some main courses include grilled acorn-fed pork shoulder loin with stone fruit mostarda, parmigiano potato passata, and crispy prosciutto as well as smoked and braised short ribs with grilled Treviso smokey jus and polenta-speck polpette. Mouthwatering!
Ad Hoc
For more informal dining with comfort at the top of the list and a family-style menu, Ad Hoc is more relaxed of the Yountville restaurants. Its cuisine, however, is still in competition with the best chefs of the area. Daily menus shift along with Sunday's brunch menu, though Bloody Marys and Mimosas will most likely make the cut. Ad Hoc's unchanging classic cocktails include a Hemingway Daiquiri with rum, grapefruit juice, cherry liqueur, and lime juice as well as the Man o' War bourbon with sweet vermouth, curacao, and lime juice.
The French Laundry
At The French Laundry, two tasting menus are offered daily with no single ingredient repeated throughout the meal. The Chef's Tasting Menu or Vegetable Tasting Menu each present a series of small courses to pique curiosity, giving you multiple bites of different complementary flavors.
Bistro Jeanty
Another of the French Yountville restaurants is Bistro Jeanty, which embodies a neighborhood restaurant with warm greetings and satisfying meals. Try some escargots with garlic pastis butter before indulging in a lite green bean salad with warm goat cheese, oven-roasted tomatoes, and honey vinaigrette. For your entree, choose between mussels, beef stew, and grilled rib eye steak just to name a few.
R&D Kitchen
Gorgeous vineyard views are one major draw of R&D Kitchen. Outdoor seating equipped with fire pits creates a calming setting, while freshly prepared sushi is a favorite from the menu. The indoor/outdoor culture is what drives R&D Kitchen to create a natural yet intimate feel among sophisticated cuisine, unique amongst Yountville restaurants.
Redd & Redd Wood
Redd and Redd Wood in Yountville, CA, are two restaurant endeavors by acclaimed Northern California chef Richard Reddington. Redd offers regionally inspired seasonal food with ethnic influences, such as a signature dish of glazed pork belly with apple puree, burdock, and soy caramel. Meanwhile, Redd Wood focuses on more Italian fare, such as wood-fired pizza and delectable pasta options.
Pacific Blues Cafe
One of the Yountville restaurants to serve breakfast, lunch, dinner, and dessert is Pacific Blues Cafe. For lunch or dinner, build your own burger, starting with Niman Ranch ground beef or organic turkey. Other evening options include oven-roasted chicken, Italian and Polish sausage, and fresh ribeye with portabella mushroom. Finish things off with the banana cinnamon wrap with vanilla ice cream.
Then Unwind at Wine Country Inn & Cottages
After your delectable dinner and night out exploring Yountville restaurants, come back and relax in the heart of Napa Valley at Wine Country Inn & Cottages. Unwind with an in-room deep pressure massage or aromatherapy session and then wake up the next morning to a full buffet breakfast on the patio. For more to do during your stay, download our free vacation guide!