Best Insider Tips for a Napa Valley Bike Tour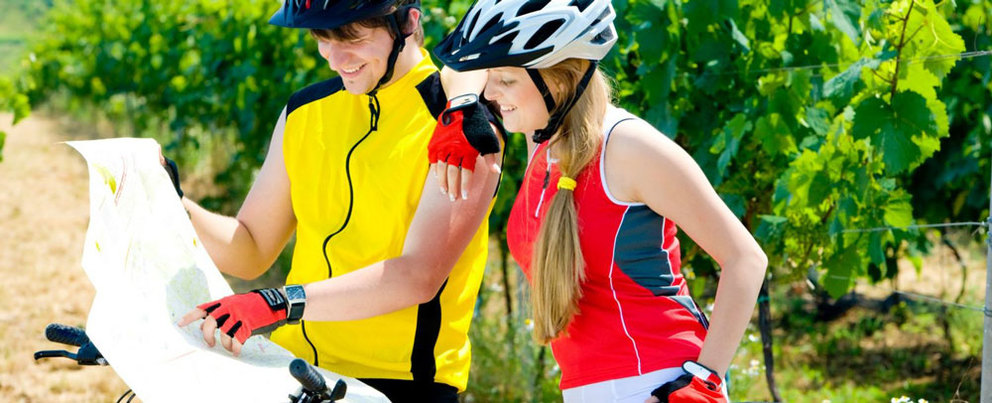 One of the best ways to enjoy Napa Valley's wineries, scenic views and a bit of fresh air is to hop on a bike! You have the option of taking on the backroads trails or savoring a leisurely ride to visit several wineries, both of which make for an exciting way to experience the best of Napa Valley. Take a look at our insider info on where to find bike rentals, which best routes are the best and other info that will help you enjoy your Napa Valley Bike Tour.
Best Insider Tips for a Napa Valley Bike Tour
Bike Rentals
Before you begin your adventure biking around Napa Valley, you'll need some essential equipment. You'll find everything you need to rent a bike in Napa Valley at Calistoga Bike Shop and St. Helena Cyclery. They both offer hybrid and road bike rentals for riders seeking a gentle ride or one that's a little more adventurous. The prices are slightly steeper (bike pun intended) at St. Helena Cyclery, but they offer a delivery option and an online coupon for a free hybrid bike rental when renting two or more.
The Best Bike Trails
The Wine Country Inn & Cottages in St. Helena is located in the perfect spot to explore three popular trail options, the Silverado, Mt. Veeder, and the Calistoga Easy. The Silverado Trail offers a relatively flat valley-terrain with plenty of opportunities to turn off and take advantage of a mountain ride.
Locals know the Mt. Veeder Loop as the perfect marriage of hills and flat ground. It offers a ride up and over Mt. Veeder, which is famous for its steep ascent. Check your brakes before you head down the mountain!
To enjoy a 30-mile gentle ride including scenic countryside views, try the Calistoga Easy Loop. St. Helena Cyclery offers an excellent Napa Valley bike tour map and breakdown of all three options.
Napa Valley Bike Tour Tips
Rentals are great for an evening ride or a morning sweat. However, our insider tip for Napa Valley bike tours is that if you actually want to visit wineries that you take a guided tour. You don't have to worry about choosing which wineries to visit or carrying wine that you purchase. They take care of it for you! They'll even plan lunch for you or offer to store your picnic basket, as there are few places to stop and grab a bite to eat between glasses of wine.
Napa Valley Bike Tours
Several biking wine tours in Napa Valley include:
Getaway Adventures' Calistoga Sip 'n Cycle tour is their most popular. It includes a ride through the scenic and calm northern Napa Valley. The tour samples the flavors of four unique wineries along Calistoga's backwoods. Overall, the trip includes 12 miles of flat road, a hybrid bike and helmet, unlimited water, lunch, and a local guide. The guide serves as your tour leader, chef, wine educator, concierge, friend, and is unfortunately not available for purchase after the tour. The total cost is $149 per person.
Wanting to break more of a sweat? Try Getaway Adventure's Velo 'n Vino tour. For the same price, you trade in your hybrid for a road bike, your 12 miles for approximately 25, and your flat road for a few climbs. With the Velo 'n Vino option, you kick off the morning with a ride, then load the bikes into the van to start the tasting tour. Guests' preferences determine the wineries visited.
The Calistoga Bike Shop offers a self-guided tour, where you can trek and taste at your own pace to five different wineries in Calistoga. Although there is no lunch offered, the bike comes with an insulated rear rack bag. Calistoga Bike Shop personnel will pick up any wine that you purchase. Unfortunately, this diminishes the option of blaming your slow pace on the wine weighing you down. Reservations are recommended, and the total cost is $90 per person.
Start Planning Your Trip
Whether you're interested in biking to wineries in Napa Valley or hitting a backroads trail, there are plenty of options for everyone to enjoy. Let the Wine Country Inn & Cottages serve as your home base during your stay. Our luxurious rooms are the perfect place to relax and unwind after a day of cycling. Download our free Vacation Guide for more information on Napa Valley Bike Tours as well as other things to do in Napa Valley!