An Insider's Guide to the Best Napa Valley Wineries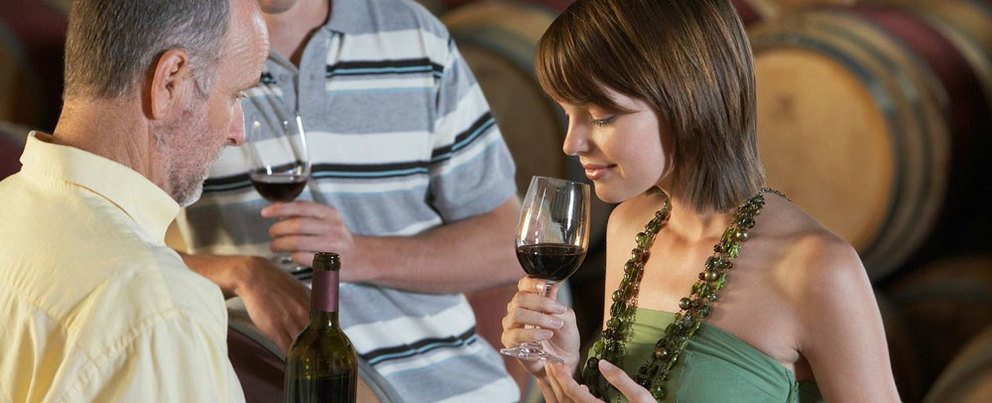 How do you choose a bottle of wine? Is it on a recommendation? Is it because the bottle is pretty? Is it based on your desire to learn more and broaden your palate? No matter how you choose a bottle of wine to enjoy with a meal or with friends on your back porch, know that each wine has a very interesting backstory. Here at the Wine Country Inn & Cottages, we're lucky to live in an area where we can see the stories developing with the seasons. As you plan your visit to the Wine Country, you will want to map out several of the best Napa Valley wineries to visit and we offer a few suggestions below.
In addition, our concierge at the Wine Country Inn & Cottages is always happy to offer suggestions regarding excellent Napa Valley wineries, as well as reserve a spot for you on one of our Wine Country Tours. We can also provide a map of Napa Valley wineries for your convenience.
We bet that once you experience a vineyard tour and a winery tasting (or two, or three…), your approach to wine selection will change forever. You'll understand how a vineyard begins and you'll be familiar with the process of making wine, from planting to harvest to bottling. You might even have a new appreciation for the way each wine tastes, knowing that every sip is the culmination of years of hard work and a passion for excellence.
5 of the Best Wineries in Napa Valley
Let us begin by saying it is very hard to narrow all of the incredible Napa Valley wineries down to just 5. So, we will defer to the a list of 5 wineries that were recently voted as the Best Wineries in Napa Valley by
San Francisco City Voter
.
1. Frank Family Vineyards, Calistoga – The third oldest winery in Napa, Frank Family Vineyards focuses on producing limited-production wines that are fruit-forward yet balanced. The winery produces Chardonnay, Zinfandel, Sangiovese, Pinot Noir, Petite Syrah and several distinctively different Cabernet Sauvignons.
2. Reynolds Family Winery, Napa – This boutique winery produces high-quality wines from its location on the Silverado Trail below the Stags Leap District. In addition to wine tastings, the staff enjoys sharing the wine-making process with guests. Barrel tastings are the norm. The Reynolds Family Winery tasting room is open by appointment only from 10 a.m. – 4 p.m. daily.
3. Trefethen Family Vineyards, Napa – Trefethen Family's signature wines include Dry Riesling, Chardonnay, Merlot and Cabernet Sauvignon. Production of these signature wines, and many others produced at the vineyard began back in the 1960s when members of the family started growing grapes in Napa Valley against all odds.
4. B Cellars Vineyards and Winery, Oakville – This winery began in 2003 when two individual wine makers decided to join forces. The result was B Cellars, which focuses on producing the finest blended wines in Napa Valley.
5. Trujillo Wines, St. Helena – Located right here in St. Helena, Trujillo Wines produces a namesake Cabernet Sauvignon that is the culmination of the owner's lifelong passion for creating wine.
Tips for Planning Your Wine Country Vacation
Now that you know which wineries are among the best in Napa Valley, it's time to begin planning your trip! May we suggest you begin by downloading a copy of our
free Vacation Guide
for all the latest information on things to do and places to go. Plan to stay at the Wine Country Inn & Cottages where you can relax in the comfort and privacy of Napa Valley's first bed and breakfast. Our luxurious inn offers a variety of
rooms, cottages and suites
, each one perfect for a vacation or weekend getaway. The Wine Country Inn & Cottages is within 5 miles of more than 50 wineries and 15 restaurants, including one Michelin 5-Star winner and two Michelin 1-Star winners.
Photo Credit: Mike Watson Images / moodboard / Thinkstock