4 of the Best Things to Do During Your Napa Valley Honeymoon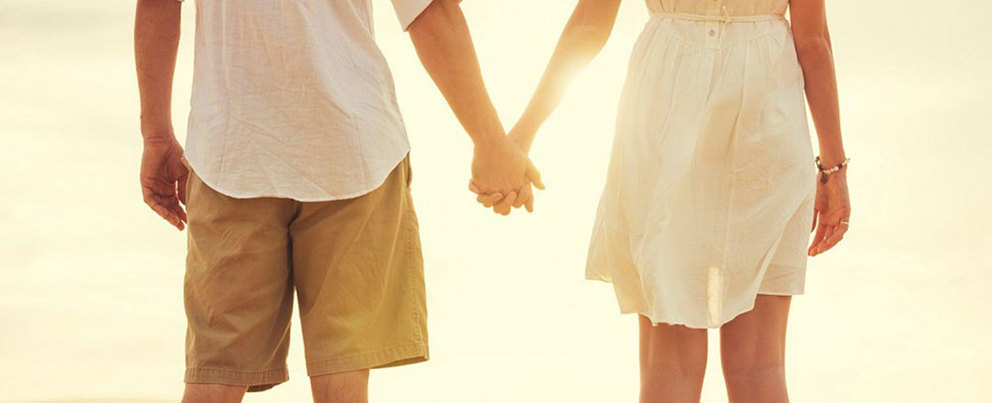 Thousands of couples escape to Napa Valley each year to fall in love with the area and each other all over again. In fact, the stunning scenery, romantic ambiance, and abundance of things to do make Napa Valley an ideal honeymoon destination. If you're searching for the perfect post-wedding retreat to indulge in your newly-married status, look no further than this slice of paradise. Still need convincing, check out these fun-filled and romantic activities to partake in during your Napa Valley honeymoon.
If you love our suggestions, check out even more Napa Valley honeymoon activities in our free downloadable vacation guide!
Best Things to Do During a Napa Valley Honeymoon
Napa Valley Wine Train
Take a trip back in time aboard an exquisitely restored vintage rail car. Not only will you enjoy a leisurely ride through some of Napa Valley's most awe-inspiring scenery, but you will make stops at popular wineries along the way. For your Napa Valley Honeymoon, we suggest the Romance on the Rails excursion. This journey includes a multiple course gourmet dinner aboard the train, glasses of private labeled wine, and a 3-hour ride in the beautiful Vista Dome.
Enjoy a Romantic Picnic
Imagine indulging in each other's company and delicious wine amidst some of Napa Valley's most lovely vineyards. You can make this picture a reality during your visit to select wineries in the area. Here are just a few local wineries that offer great picnic areas to their guests:
Bell Wine Cellars: Situated off the beaten path, this beautiful winery enjoys peaceful seclusion and jaw-dropping scenery. Feel free to bring a basket, purchase a bottle of their signature cabernet, and enjoy a lovely picnic overlooking the Mayacamas range.
Charles Krug: Under the guidance of the Mondavi family, the Charles Krug Winery offers succulent wines in an award-winning architectural masterpiece. Picnickers are welcome five days a week in either the front or back lawns.
Louis M. Martini Winery: This historic winery was the first to open in Napa Valley after the Prohibition. Today, it features a unique tasting room experience that combines luxury with the contemporary barrel cellar atmosphere. Picnic tables are available for those who would like to enjoy their wines in the beautiful outdoors.
Relish in a Day of Pampering
Nothing completes a romantic getaway quite like a day at the spa. It's a great way to relax and rejuvenate your body and senses while enjoying each other's company. The Health Spa in St. Helena offers a Couple's Getaway package that is excellent for honeymooners. Begin your experience with sparkling wine and chocolates before being transported into a world of bliss by the spa's professional massage therapists.
Take a Balloon Ride
This exciting adventure is a must during your Napa Valley Honeymoon! Take to the skies by hot air balloon and prepare to be greeted by magnificent panoramic views of the valley. It's an excursion that is filled with enchantment and romance from beginning to end. Napa Valley Balloons Inc. provides an exceptional tour that includes a pre-flight breakfast, a knowledgeable guide, and a sparkling wine toast upon returning to the ground.
Enjoy a Romantic Napa Valley Honeymoon at Wine Country Inn & Cottages
Our secluded bed and breakfast is recognized as one of the most romantic destinations in the valley. Surrounded by rolling hills and exceptional views, it's not difficult to see why! Choose from our Napa Valley
honeymoon cottages
or lovely
house suites
and revel in our ideal location and unprecedented
amenities
. Download your version of our Free Vacation Guide today and let's start planning the honeymoon of your dreams!
Photo Credit: EpicStockMedia/Thinkstock